3D Printing, New Opportunities for Startups & Scaleups?
Current situation
In the past, there have often been supply bottlenecks in every industry, which in turn have led to very long delivery times or even complete failures. Many current circumstances lead to sales slumps for companies worldwide because they could no longer get important raw materials and other goods (in time).
Can 3D printing partially solve the current supply chain problems?
Overcoming supply bottlenecks
How can you absorb supply bottlenecks or even make yourself completely independent of some suppliers? This is where additive manufacturing, also known as 3D printing, comes into play.
With just this, one can quickly and easily produce parts in-house (MAKE/BUY). You save time by eliminating non-quotes, production and delivery times from suppliers.
Create prototypes
In addition, a whole new world of possibilities opens up. If you used to discard prototypes and small series, and thus entire products, for cost reasons, you can now implement this in-house more cheaply. This makes you more flexible and gives ideas a chance, which previously might have been quickly discarded.
3D Printing Use cases
Dental: Orthodontist
Resin printers are very common in the dental world. Dentists and orthodontists can bring the production of dental laboratories into their own practice. Optimally, the patient can be treated chairside, i.e. treated within one appointment, where the printed part can be produced immediately. This means that the scan does not have to be sent to a laboratory first and a lot of time is saved.
The return on investment here is very high, as printed parts are only a fraction of the finished product.
If there is already a 3D scanner in the practice, nothing stands in the way of 3D printing.
Medical supply stores:
Individuality plays a role in the insoles. Every person has different feet and therefore different needs. With a 3D printer, orthopedic shoemakers can print customized insoles for the customer. This is often done using the FDM process.
The customer's footprints are scanned to determine the stress points, which can then be incorporated into the subsequent insole. The printed insole is then finalized with a fabric cover.
Printing also opens up new time windows for the technician, as he no longer has to produce the insert completely by hand, but can devote his time to other things during printing.
Automotive industry:
Automotive companies often have several types of 3D printers in their development departments. They can be used to produce prototypes and parts for small series relatively quickly.
Here you can often find larger machines like SLA or SLS printers. Of course, the FDM process for prototypes and some other applications must not be missing.
A pioneer here is the Daimler Buses company, where spare parts are produced using 3D printing.
Show Case - Daimler Buses:
What is 3D printing?
Background
What exactly is 3D printing or additive manufacturing?
It is called additive manufacturing because a printed part is created layer by layer on top of each other and material is removed, as in the case of a milling machine (the subtractive process). Here though one has less material consumption.
There are many different ways to manufacture a workpiece using additive manufacturing. The entry point is often via the low-cost FDM method. FDM stands for Fused Deposition Modeling. Here, a plastic wire is melted and brought to the desired shape layer by layer. This variant is suitable for prototyping, small series, and resilient parts. Materials such as PA-CF (carbon fiber reinforced nylon) or other high-performance plastics can be used to produce parts that are more resilient.
The next variant is the resin printer, which prints the so-called resins. These are first liquid and are then cured with the help of UV light. There are three very well-known types here: SLA, DLP, and LCD. They stand for Stereolithography, Digital Light Processing, and Liquid Crystal Display and basically work in the same way. Here, unlike in FDM, a printed part is "pulled out of the resin" upside down. The printed part is cured layer by layer using UV light. In SLA this is done by a laser, in DLP by a projector, and in LCD by LEDs.
Besides filament and resin, the powder process is probably one of the best-known methods in 3D printing. Here, one often speaks of SLS and MJF. In SLS (Selective Laser Sintering), the energy for melting is brought into the preheated powder by means of a laser. In MJF (Multi Jet Fusion), this is done with the help of liquid agents and a powerful light source.
The top class in terms of cost is probably metal printing. This is similar to SLS with metal powder and is called SLM.
In addition, there are many other approaches to manufacturing parts using additive manufacturing and new ones are being added all the time.
Who is already using 3D printers today?
Besides NASA or large automotive companies, the technology is widely scattered.
Adidas uses them to print shoe soles, and orthopedic technicians for shoe insoles, or orthotics.
The architect next door for models and the store is in production for prototypes. The place of use is very diverse and never predictable.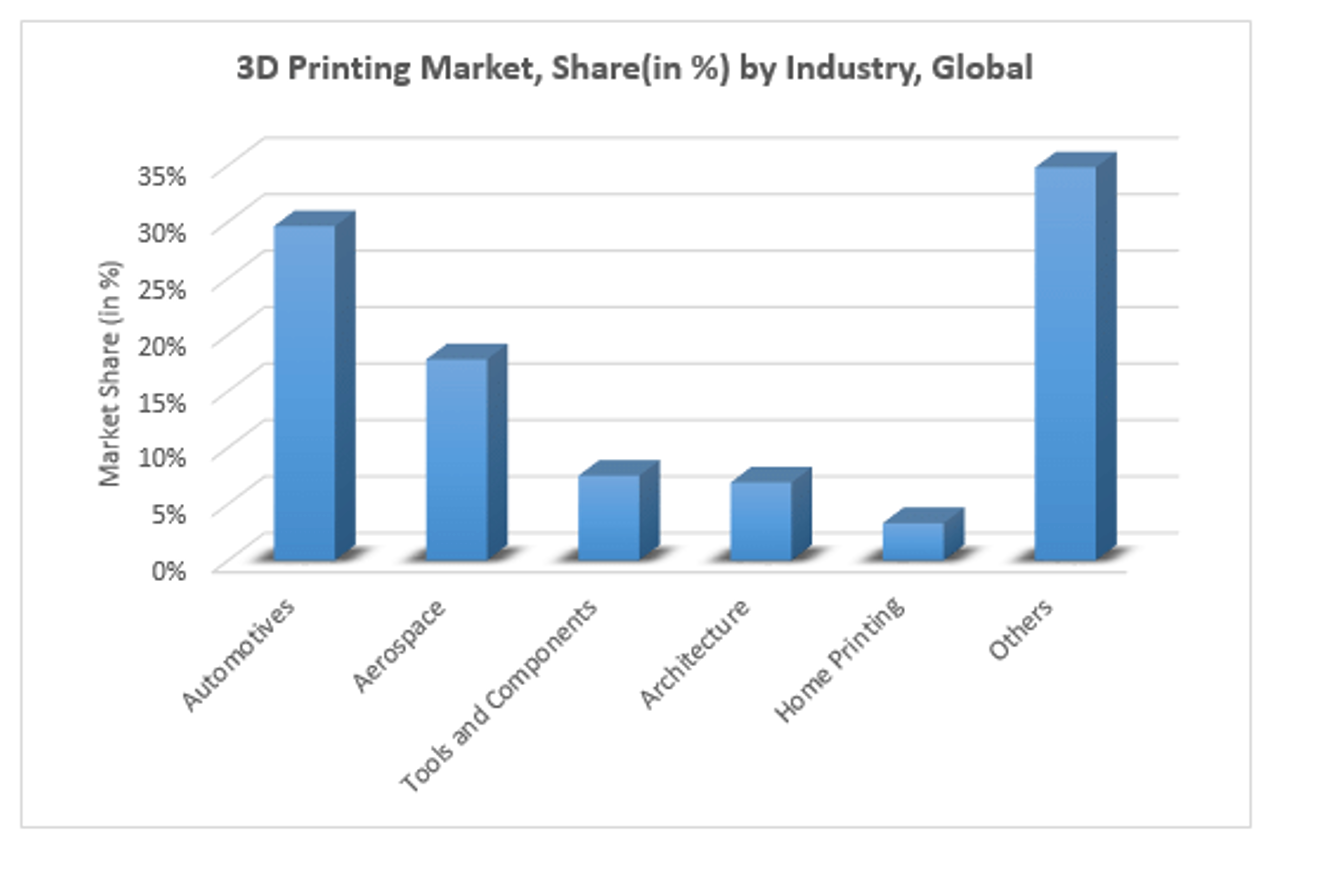 Is it enough to buy only one printer?
In most cases, it will probably not be enough to just buy any 3D printer and get started.
Pre- and post process are often forgotten, which are represented for example by suitable CAD software or by the suitable postprocessing of the parts. This can vary greatly depending on the type of additive manufacturing.
Also, many machines no longer belong only in the workshop, but fit into any office thanks to handling and design. This is also one reason why start-ups have discovered 3D printing for themselves.
The most important thing is good advice before the purchase and training afterward. Then nothing can stand in the way of a successful start in additive manufacturing.
What does it cost to play in additive manufacturing?
This is difficult to answer in a general way. There are certain price ranges for the different types. We do not go into the hobby equipment here, but start in the semi-professional area.

In FDM we start here from 3000-5000€, depending on build size and features. The professional devices are between 30,000€ and 60,000€. These are characterized by the fact that they can print very large and/or high-performance plastics.

We start at about 2000-3000€ for the Resin printers. Here, the size is often the decisive variable for the price, which can be in the six-digit range.

The SLS process is, among these 3 types, the most expensive. Thanks to new, smaller printers, you are already in for something like 35000€. The package also includes the powder station, which is indispensable.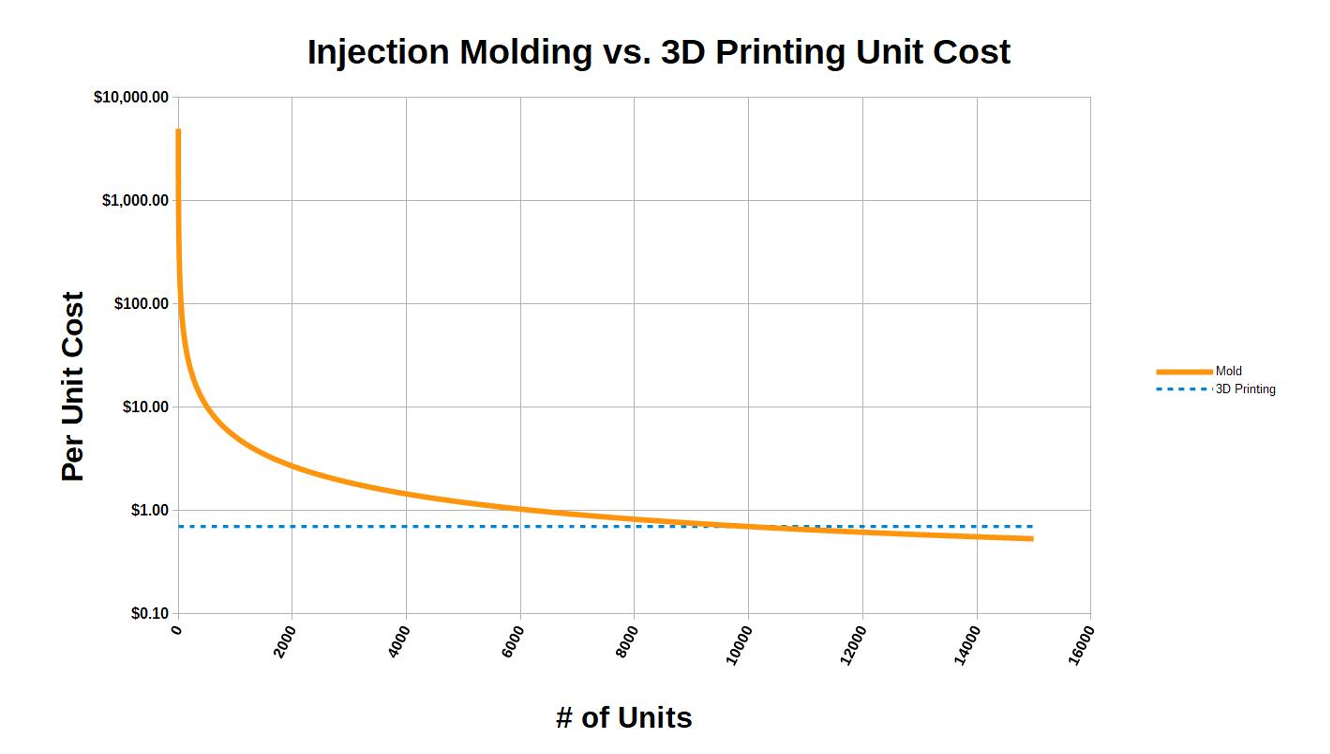 3D printing is often worthwhile for quantities as low as 1. Injection molding, for example, is not worthwhile for small quantities or of one-off parts, such as prototypes or customized parts. Here, the costs for the mold are simply too high. If you go up with the quantities, injection molding is more profitable at some point. The situation is similar with milling.

3D printing for startups?
Now the question is whether it's worth it for a startup to purchase a 3D printer. We have found that it can often be worthwhile to manufacture parts yourself using additive manufacturing. Here, you have to take a close look at the circumstances together.
• How often do I need additive manufacturing?
• Which type is the best?
• Which material is the most suitable?
• Which post-processing is important?

Together with you, we can answer these questions with pleasure.
The article was provided by Ahmad Assaad, 3D Printing Expert and K2MATCH