The appendix of your Businessplan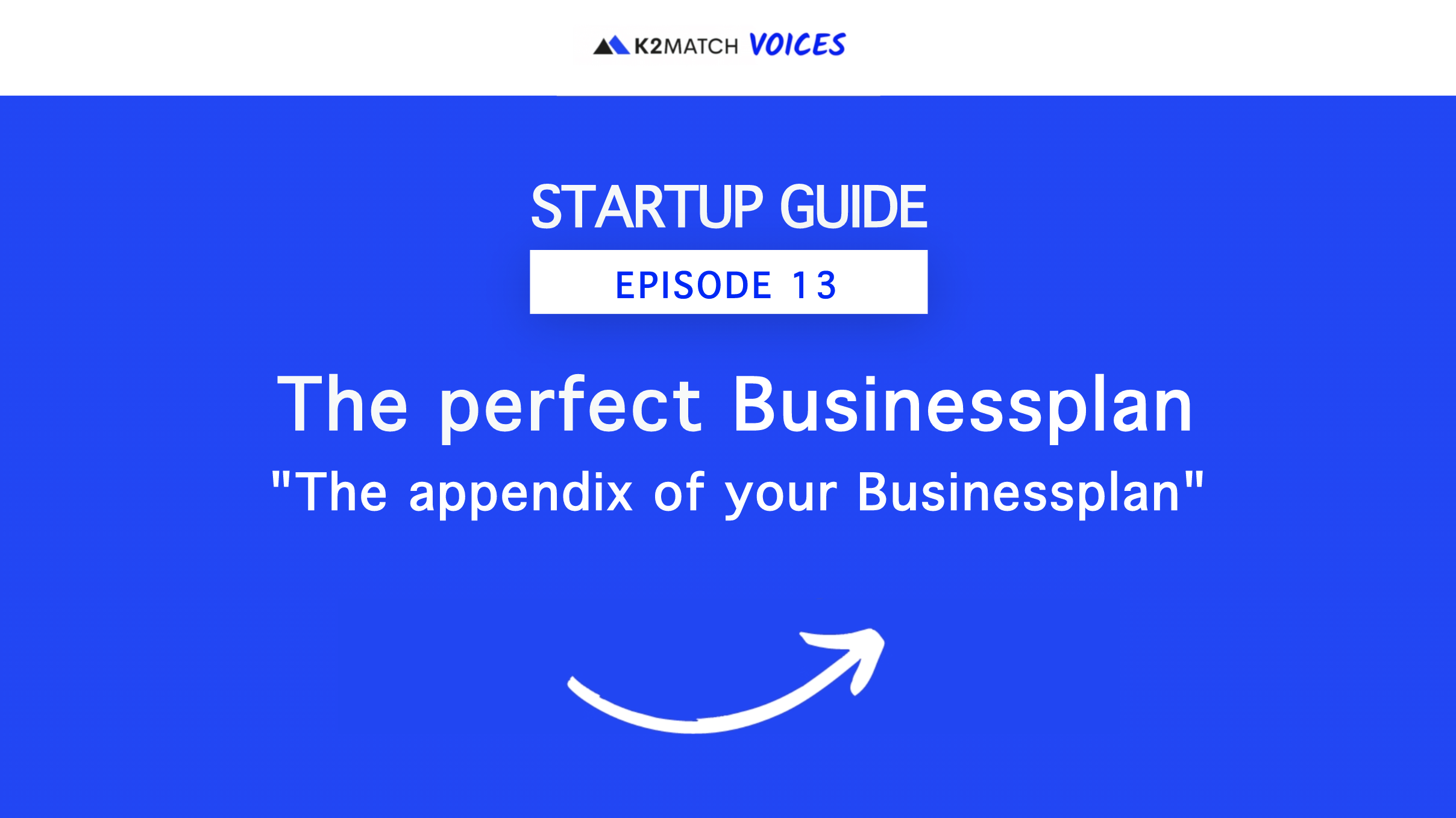 The appendix
In the appendix of the business plan, supplementary information such as tables, organizational charts, data material, important auxiliary calculations and patents, should be placed. Make sure that the appendix remains clear and does not grow into a "data graveyard". Also you should limit yourself to essential data. Do not submit originals, but copies. The documents should speak for themselves. Remember to briefly refer to the relevant passages in the appendix. If these cross-references do not exist, attachments with important information will often be overlooked.
Compile a list of all documents that can be found in the appendix. Appendices are numbered, but not numbered with consecutive page numbers. Documents that should be included in the appendix include: the articles of association, commercial register entries, land register excerpts, license documents, patent documents, permits, references, expert opinions, product information or image brochures. The tabular curricula vitae of the team members must be at the beginning of the appendix, so that the reader gets an impression of the previous knowledge and qualifications.

Your appendix should include the following documents:
Curriculum vitae/resumes
Technical drawings
Patent specifications and license agreement
Qualification certificates
K2MATCH working materials (ask us for the templates):
Financial Plan:
Profitability Planning
Investment Planning
Liquidity Planning
SWOT Analysis
Competitive Analysis
Porter's 5 Forces
Personnel Planning
Etc…

Dear reader, if you need the above mentioned Templates and / or need some guidance on how to use these tools, please get in touch with K2MATCH !
The Article was provided by  K2MATCH and inspired bei NUK