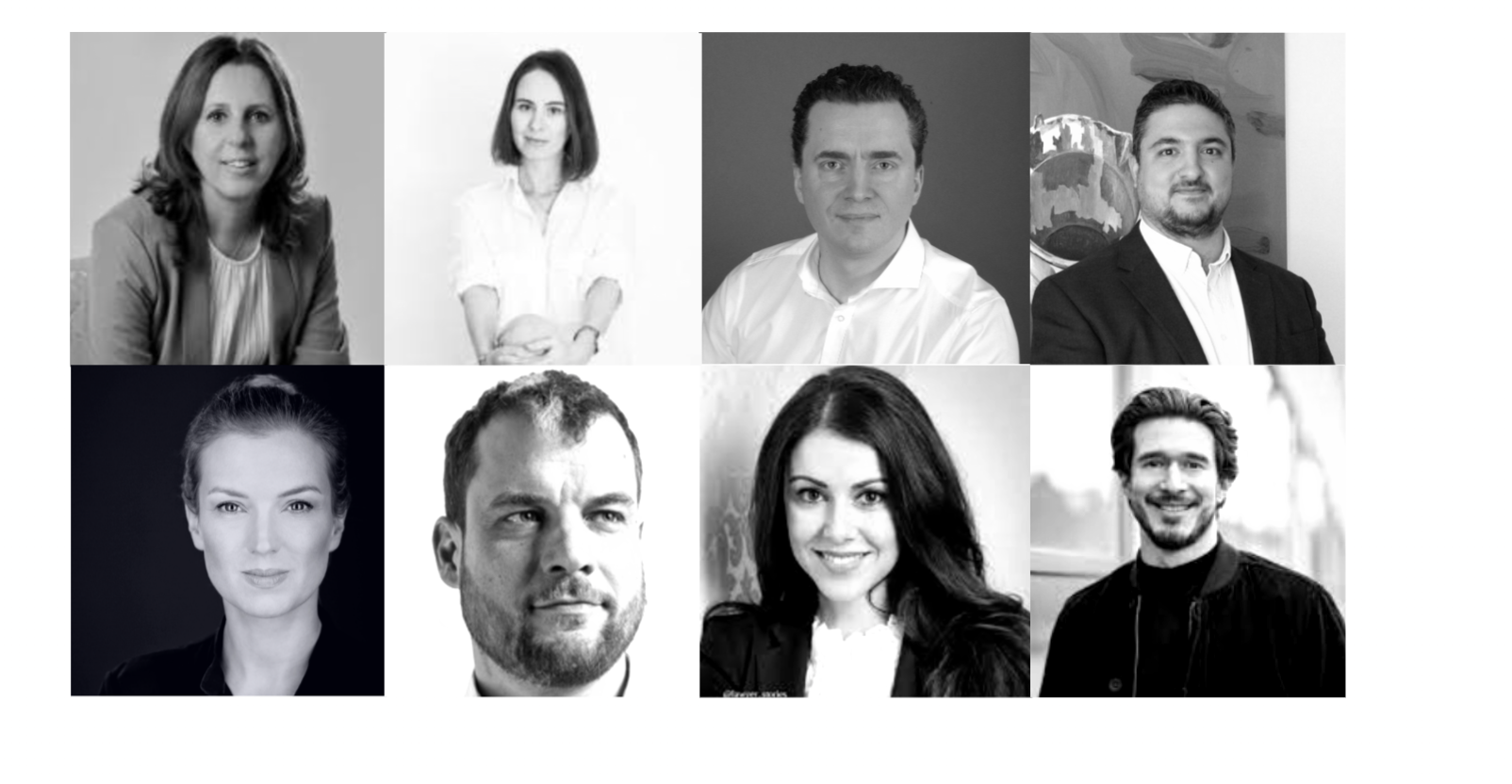 What is K2MATCH VOICES about?
K2MATCH is an independent business magazine aiming to spread fresh ideas, great stories and impactful advices of leading experts in their domain and give them a voice as thought leader.
We create powerful, enganging and cutting edge content to discover insights from a new perspectives.
What are our Goals for our Experts?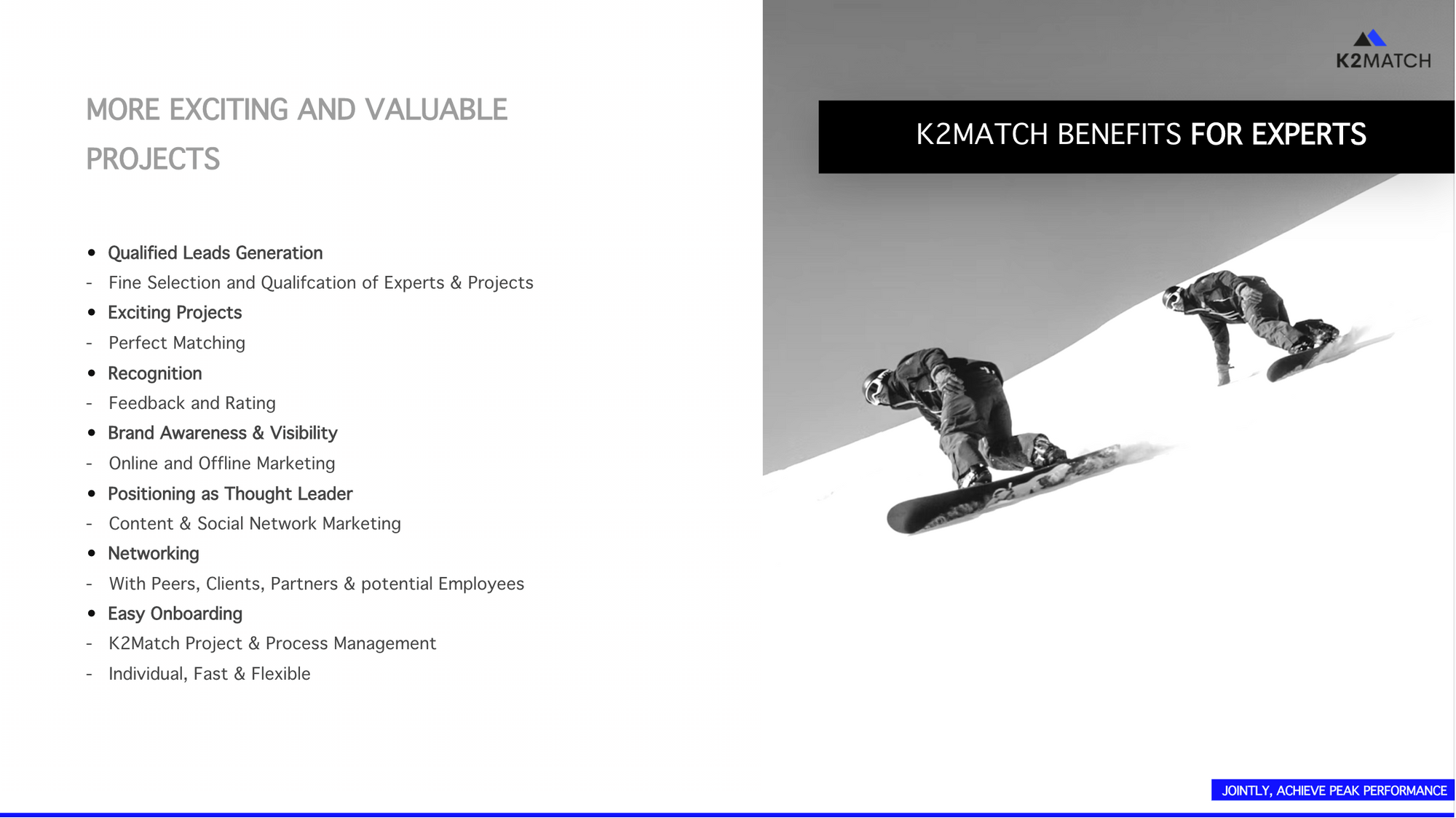 What we will do for you
Pubish your Business Articles/White Papers and spread them on Social Media, Media, and our Network with the goal of ...
We create  a tailored Company Landing Page including Service Description, Success Studies, and published Business Articles and White Papers with the goal of...
Get started with a great a great Article
Content of the Article
Example: New Methodology...Spread fresh great ideas and advices with our K2MATCH community. Write an article in your domain related with the problems, challanges and how to do it different, new perspective as well include latest trends and new proven methods.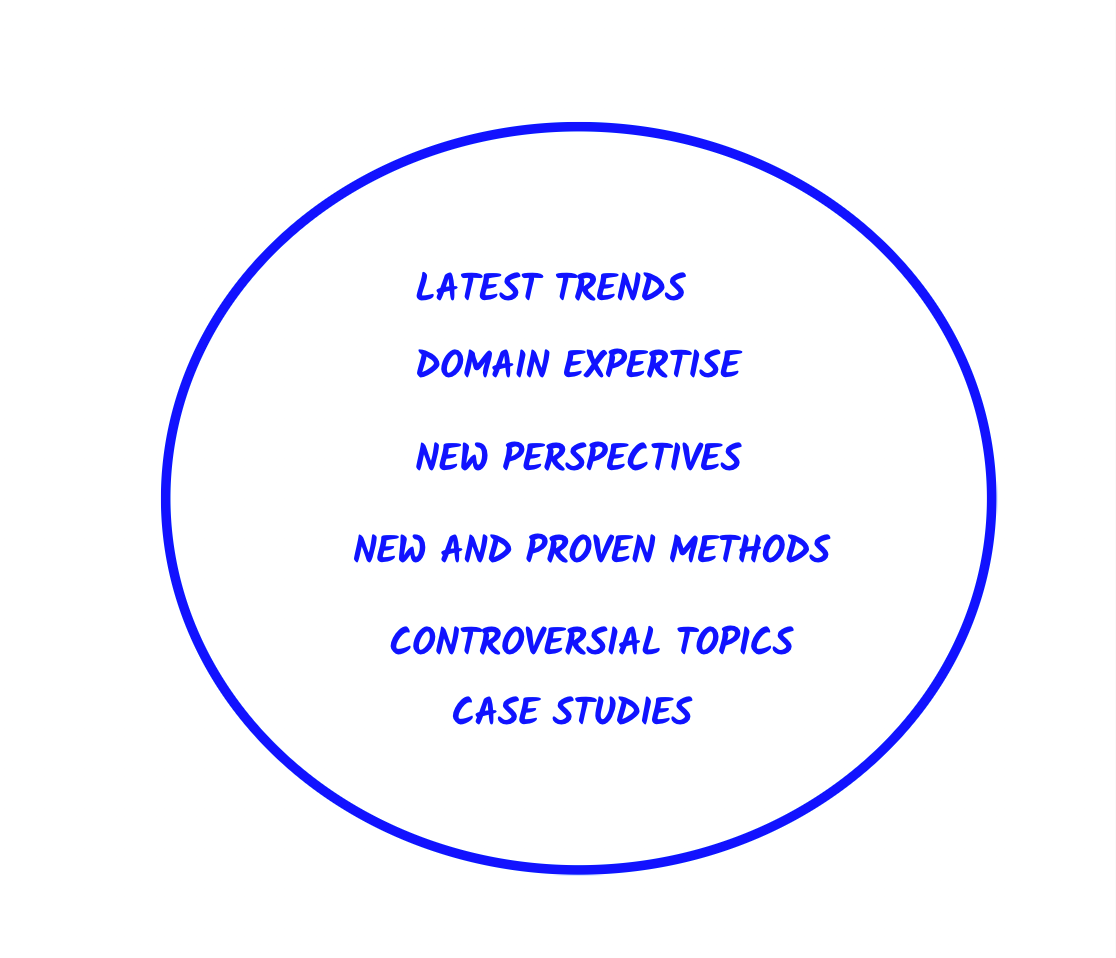 Checklist Business Article and White Papers:
Language: English *(We recommend the following for to cross-check  Translations with "DeepL" or Grammar "Grammarly"
Content Structure:  
Great Opener/ Titel related to your Expertise/ Topic
Cover Image
Executive Summary
Content Structure (Brief Overview and Deep Dive in Subheadlines)
Different Forms of Text (Numeric Listings, Bullet Points) *Not only plain Text in order to ensure a better reading
Terminology (e.g: TAM - Total Available Market) *We recommend to use Expert and Industry Terms
Using Visuals: Graphics/ Presentations Slides
If possible Case Studies (including Link to the Studies)
Closing (Essence of the Article)
*At the end of your article, we will link your article to your company page and add a "Get in Touch" button and organize the leads for you.
Example Articles: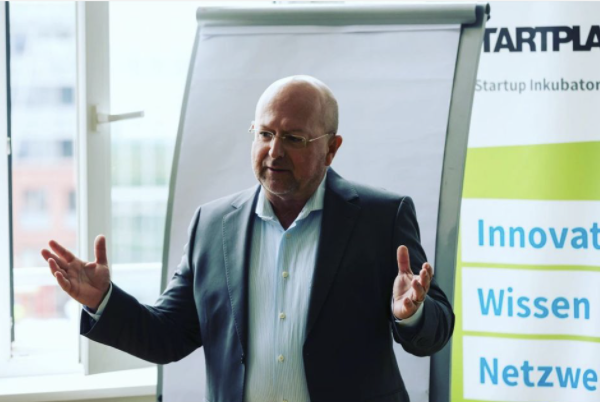 Checklist Company Landing Page
Company Name, Slogan and Logo
Professional Business Pictures (Cover Image/ Profile Photos/ Workshops/ Authentic Shootings/etc...)
Service Description
Case Studies
*At the end of your article, we will add a "Get in Touch" button and organize the leads for you.
Example: