Financial planning and financing Part IV: Capital requirements and financing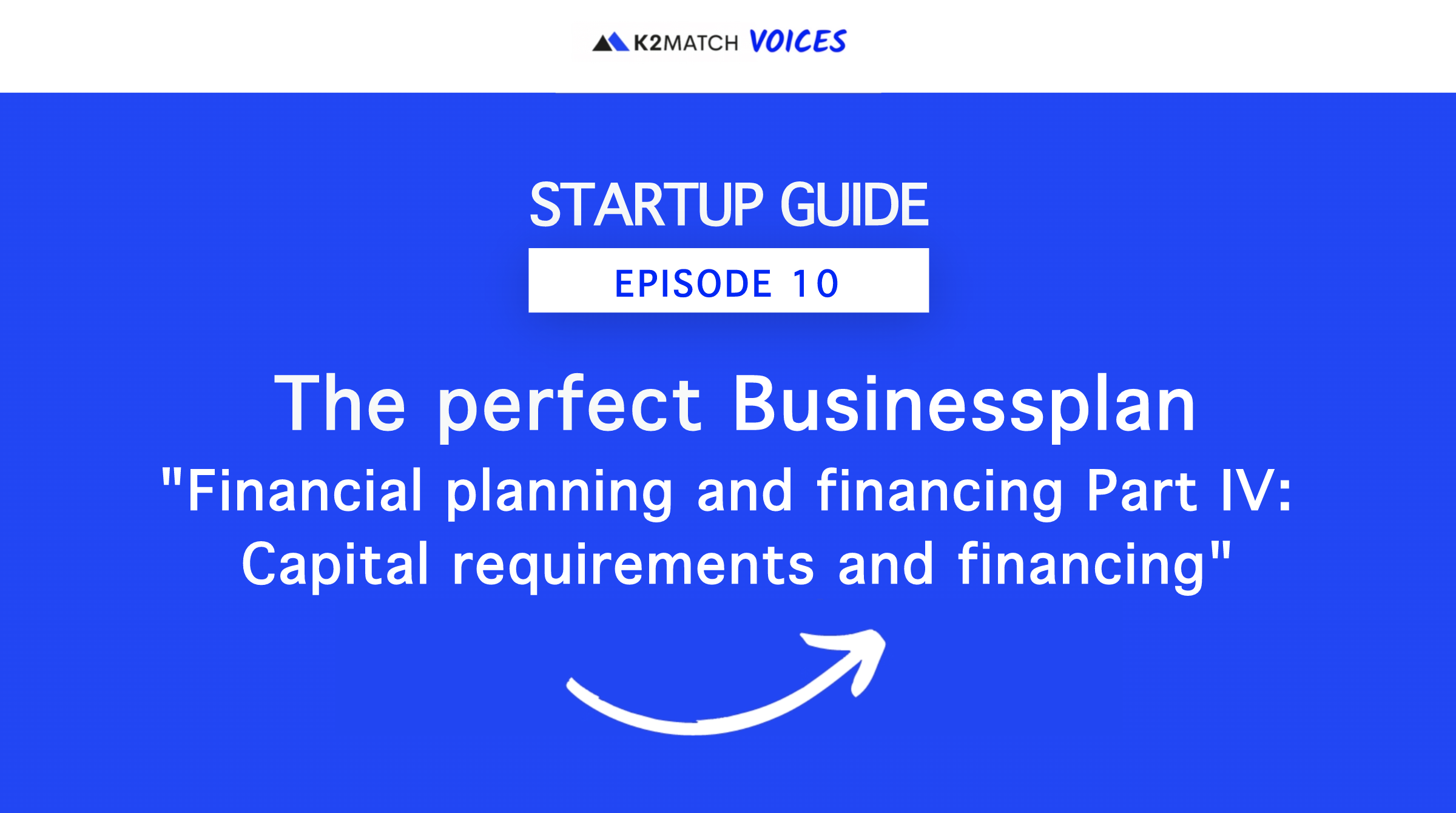 Financial planning and financing Part IV: Capital requirements and financing

Although liquidity planning shows how much capital is needed at which point in time, but from which sources it originates. Here you should allocate the individual financing items to the suitable providers of capital - starting with the costs for development, investments, start-up of production and building up the stock or creating the service up to the liquidity reserve. Choose from the variety of funding sources (venture capitalists, public institutions and business support programs, companies, private individuals, banks, Crowdfunding, etc.) choose the "right mix" for your business. Your short-term financial needs can be covered by current account or supplier credits. For long-term financing, the following are suitable: non-liable (borrowed capital) and liable financial resources (equity capital). Non-liable funds are public funds and there are different ones depending on where you are (e.g. KfW in Germany).

Questions to be answered in this chapter:

How high are the financial requirements of your company resulting from the investment and liquidity planning?
What sources of financing are available to you? If possible, explain your preference for equity or debt financing.
What interest and redemption payments result from the financing? Prepare an interest and repayment schedule for the first three years on a monthly basis.
In the case of financing through equity capital, show a possible exit strategy for the investor.

Remark: Before you go out and try to find investors, think about what fits your type of business and your strategic plans. Nobody gives away money, but all want something in return: shares, participation rights, interest and much more. Therefore, it is important to choose a partner who matches your long term goals. We at K2MATCH can help you define the kind of money you need and help you find the source, whether grant, loan and investment…When it comes to investment, we can help you find the right VC, Business Angel, Family Office or Corporate Investor that fits your business strategy and plan.
The Article was provided by  K2MATCH and inspired bei NUK