Financial planning and financing Part III: Liquidity Planning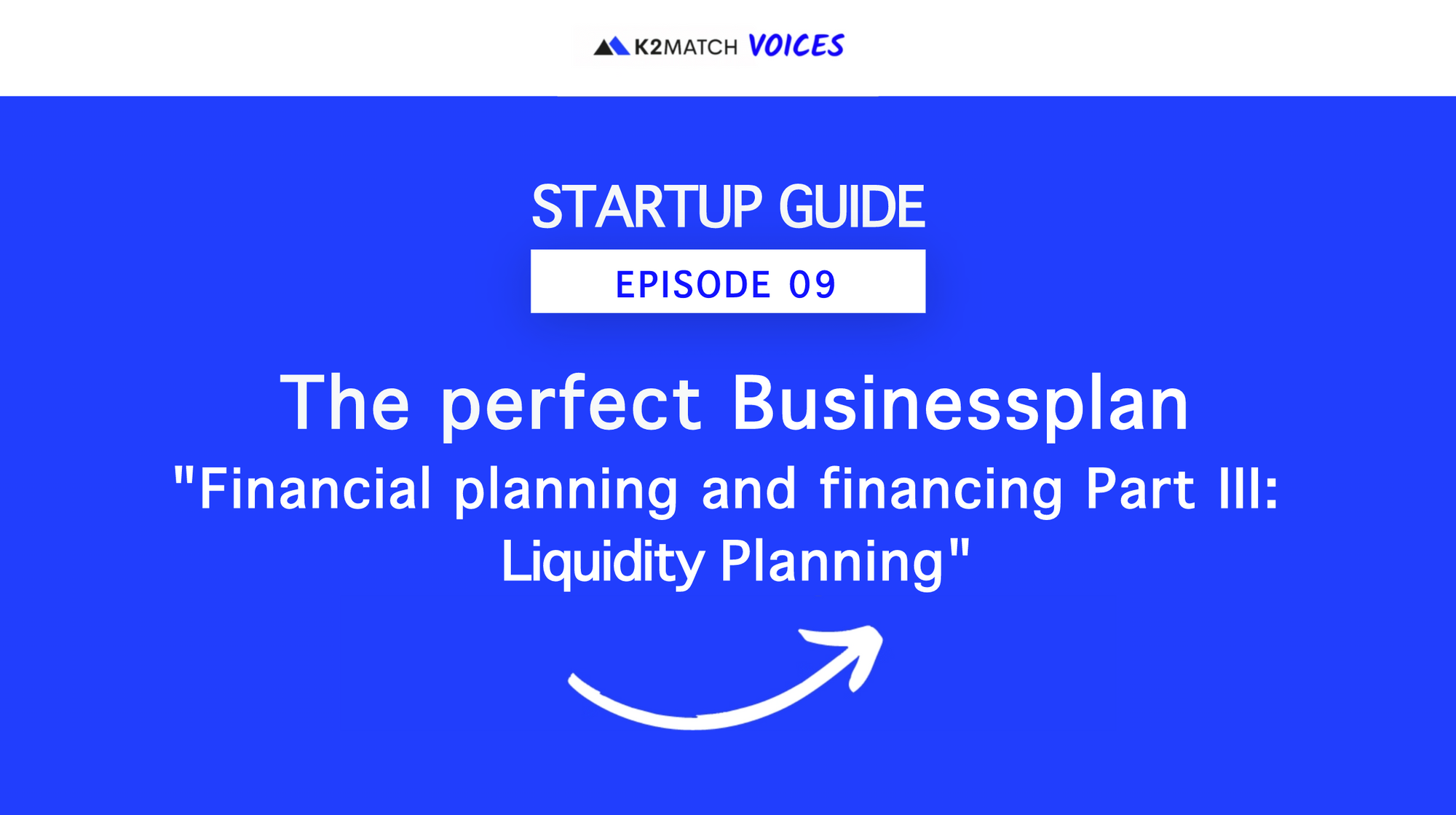 Liquidity Planning

The term "liquid" comes from Latin and means "fluid". Liquidity describes the ability of a company to meet its mandatory liabilities at any time and without restriction, i.e. to be solvent. Liquidity is the most important survival factor for maintaining business operations, the air to breathe, so to speak.

For all entrepreneurs, it is therefore very important to be constantly informed about the development of the liquid funds in the company - not only now but also for the coming months. Therefore, carefully plan all cash inflows and outflows. When making deposits, consider everything that is in your cash box or your business checking account. This includes the equity capital that you
bring into your company as well as the borrowed capital that you borrowed from banks. For payments from sales revenues, remember that there is a time lag between the date of the invoice and the receipt of payment on your account can take a considerable amount of time.
You should do the same with payments: When and how much money will be taken from your cash register or debited from your account? Invoices must be paid in full, borrowed capital must be repaid in installments and, last but not least, you take money out of the company in order to be able to cover your living expenses. Your tax payments will also affect your liquidity.

Please also pay attention to other possible differences compared to profitability planning: the use of goods is often not the same as the purchase of goods (e.g. seasonal stores dealing with fashion items have to order and pay for the goods twice a year; but sell them only in the next six months).

Furthermore, the liquidity planning is about the amount of disbursements, so it is the amount of purchases (investments) that must be taken into account and not the amount of depreciation and amortization.
Questions to be answered in this Chapter:
How will your liquidity develop in the short and medium term? Look at the monthly development over the first three years.
When do you have to "overdraw" your account and how much? Do you need an overdraft line
(overdraft facility)?
When do you expect a sustainable surplus in payments?
The Article was provided by  K2MATCH and inspired bei NUK