Business Model Canvas complements the Executive Summary (ES) - but does not replace it!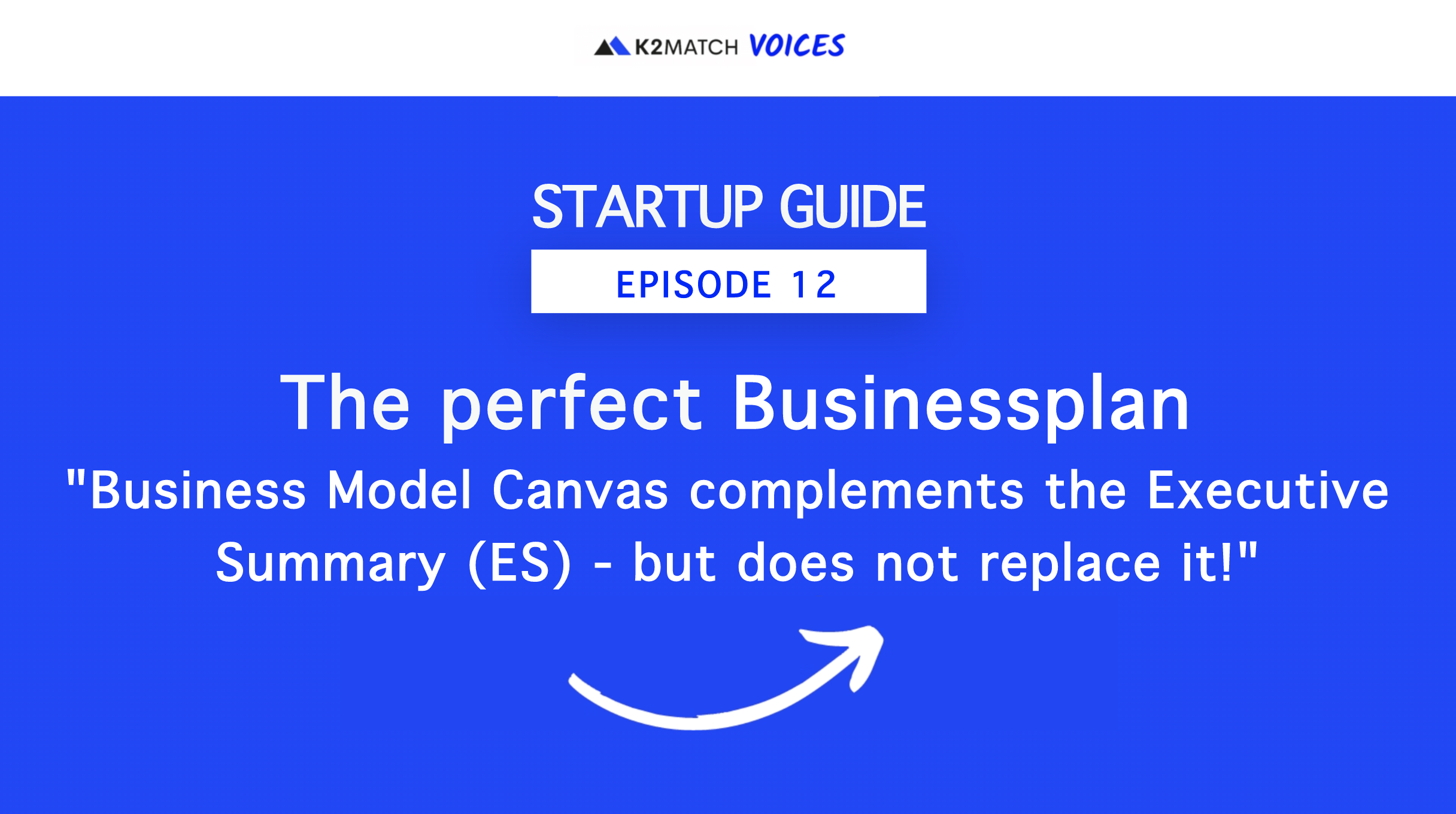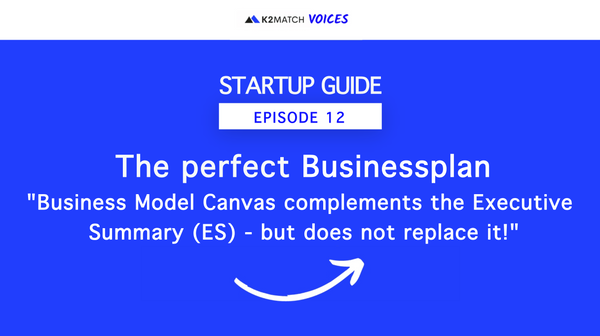 Business Model Canvas
There are different approaches to design the ES of your business plan. Besides the purely textual form you can use graphical forms of presentation. We are convinced that the approach of the "Business Model Canvas", developed by Alexander Osterwalder, is a good summary of your business case. As preliminary stage to the business plan, this creative method for developing a business model from a business idea with simple means, is a good start. The basic segmentation of the "canvas" provides an excellent basis for a supplementary presentation of the ES.

This would be the Classical  Business Model Canvas: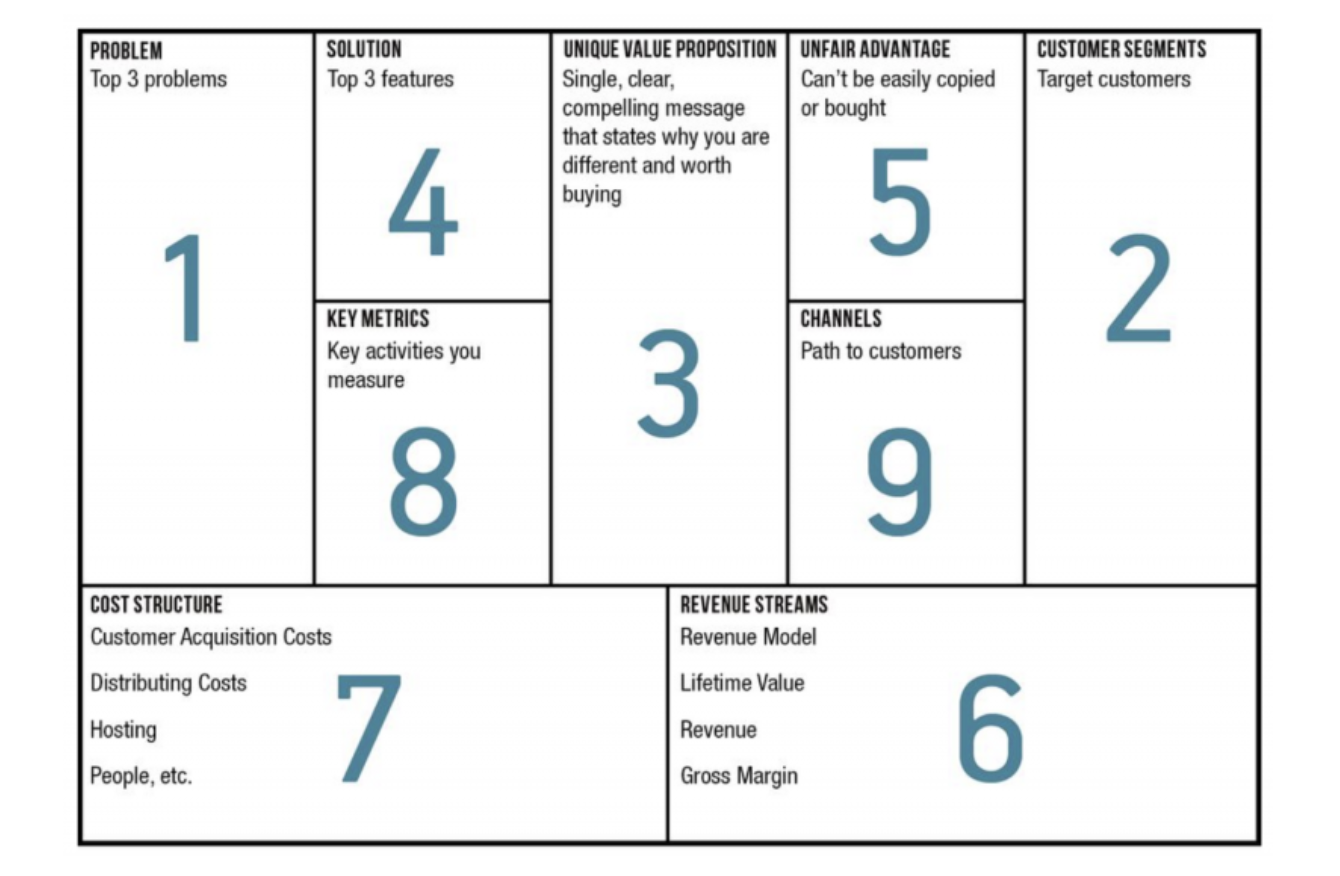 We have slightly adapted the matrix, which is very similar to the original "Business Model Canvas" to support our recommended Businessplan structure and to support the Executive Summary.
The overview is meant to help you to summarize all important information on a single page in nine fields, whereby the left side mainly contains information that relates to your product or service and the right side is more about the market and your customer relationships. The canvas should contain the core statements of your financial planning. This form of presentation gives the reader of your business plan a clear impression of your business model. Please
Answer all the points in all fields with a few words or sentences only. With this canvas, you also create the first basis for an "elevator pitch".

Contents:
Partnerships
Which partners (strategic partners, cooperation partners, suppliers, etc.) are important for your project?
Problem solving
Which problem of your customers do you solve with your product or service?
Milestones
Which steps do you still have to master or when do you expect to have implemented them?
Unique selling proposition (USP) / Value Proposition (VP)
What is your unique selling proposition and the actual customer benefit?
Competitors
Who are your main competitors?
Marketing and Sales
How do your products/services reach your customers?  how do you communicate with them?
Market Segmentation
Who are your target customers and how do you segment them? How big is your target market?
Use of funds
How much money do you estimate you will need for working capital and investments at the beginning of your journey?
Origine of the funds
Where do you expect the required funds to come from (divided into equity capital, outside capital, sales revenues)?
The Article was provided by  K2MATCH and inspired bei NUK