K2MATCH is building a Growth Hub for ambitious Startups & SMEs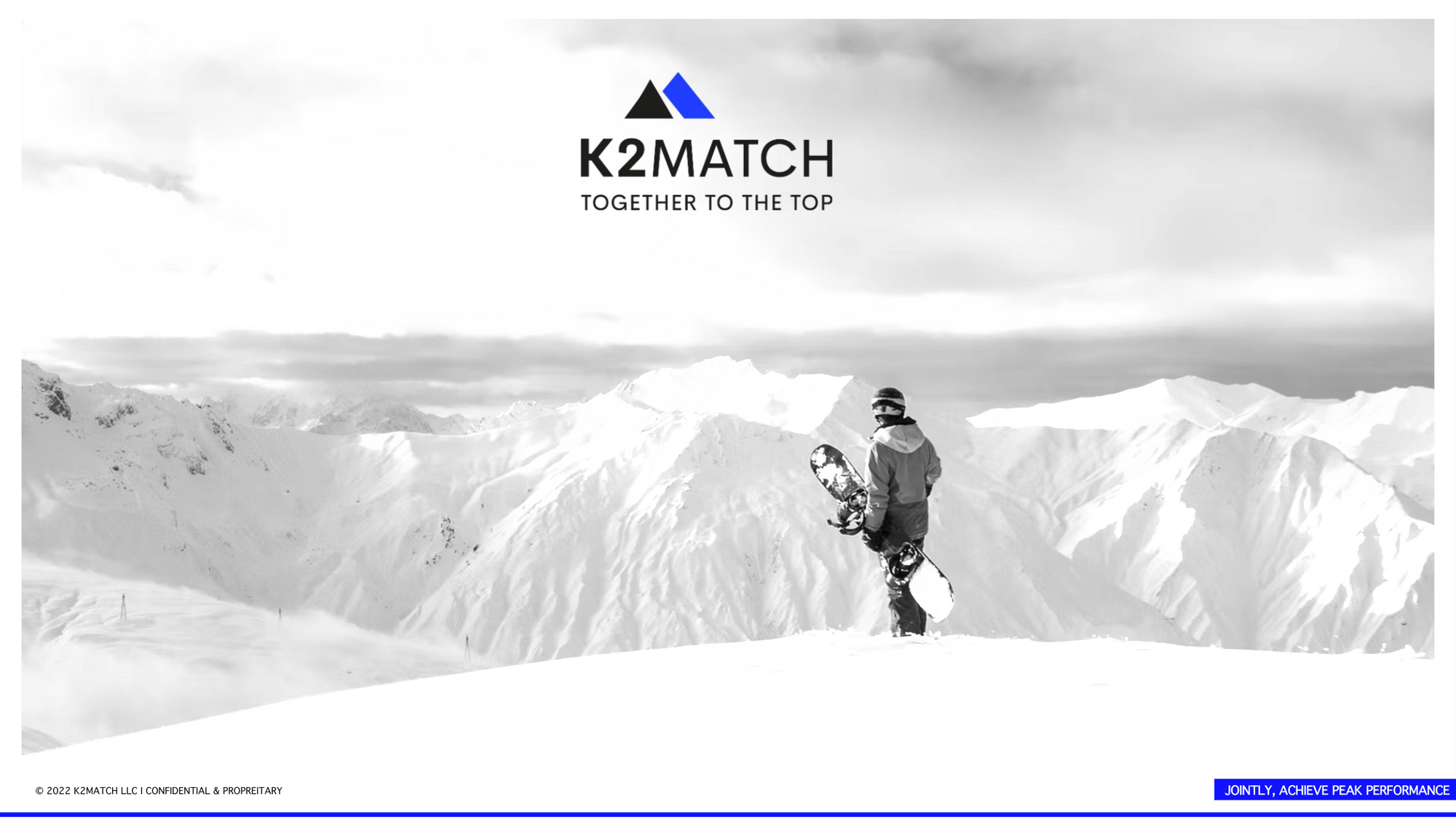 K2MATCH is an ecosystem of curated Startups, SMEs, VCs & PEs , Corporates, Experts, Business Communities & Solution Partners. We provide best-in-class matching services and growth solutions for businesses across multiple industries aiming to achieve your business goals.
Explore the Ecosystem: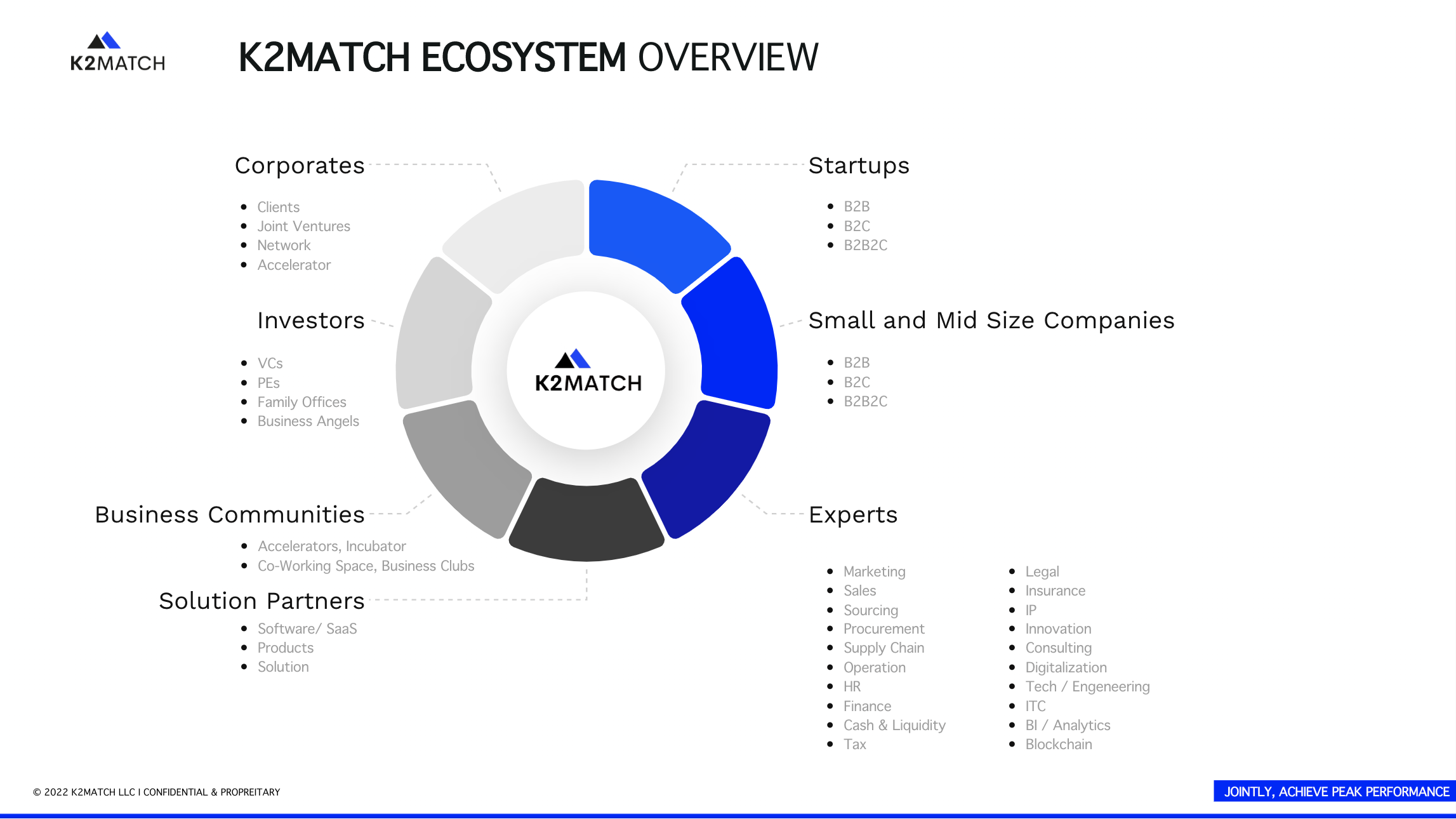 K2MATCH is bringing together leading professionals and growth seeking Startups & SMEs supporting them to ascent.
Story
K2MATCH is the combination of K2 and MATCH. K2 is the second highest mountain on planet earth, but even more difficult to climb than Mount Everest. Match stands for matching clients' teams with top expert(s) team(s) to be able to climb K2.
This matching will enable the client to reach the K2 Summit. Our experts are carefully curated and selected for their unique expertise combined with the right business ethics.
- Jointly Achieve Peak Performance
How everything started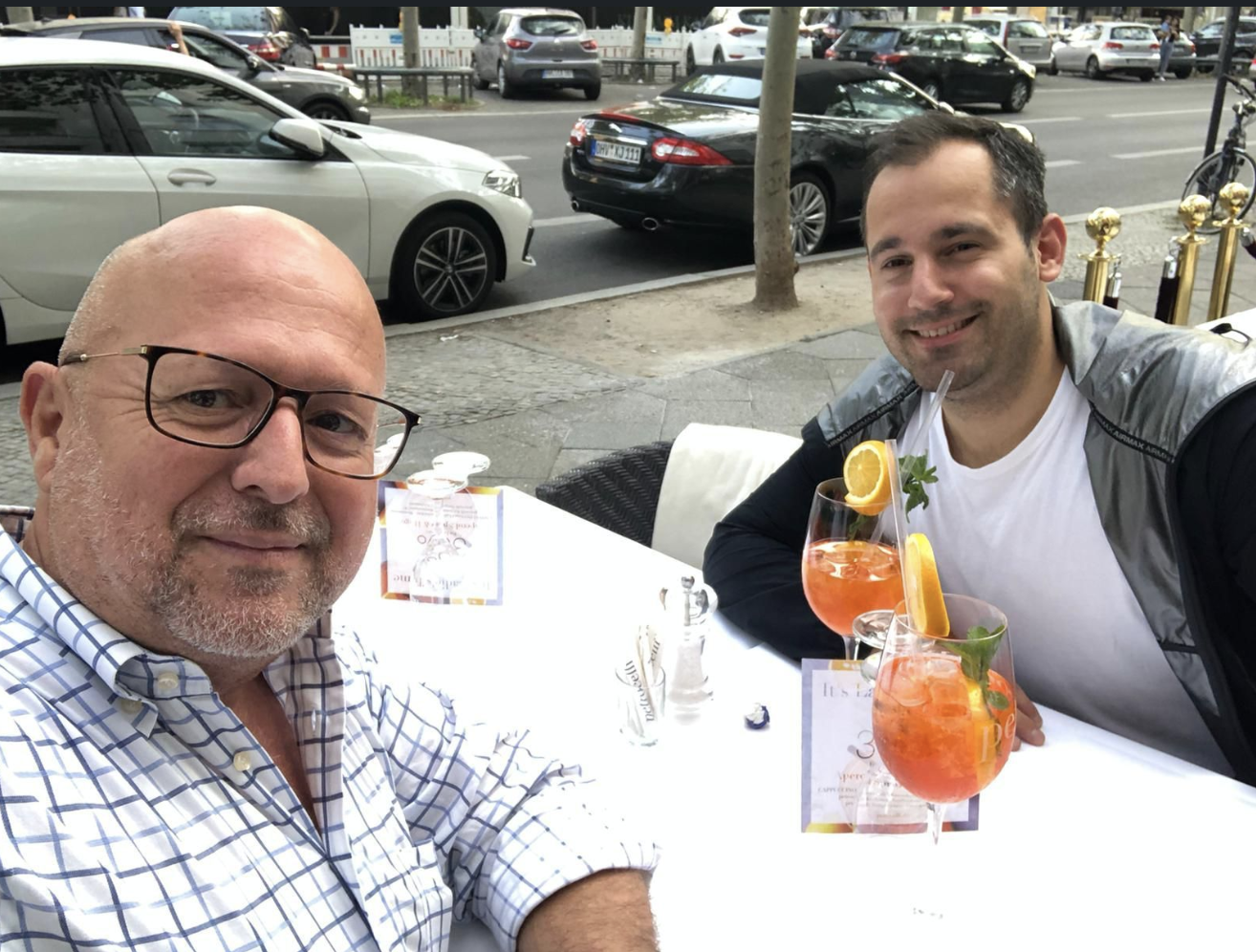 After 18 months of preparation, Alexandros Dohn and Badr Moudden could finally celebrate K2MATCH incorporation. We both were enjoying and celebrating this key milestone on a summer evening on the Kurfürstendamm in Berlin.

From that moment we knew "nothing can stop us now"
K2MATCH Limited was born on 30.08.2021, in Pafos Cyprus.

Growth is made by living the right Values
Vision
Our Vision is to build a powerful, effective, global Ecosystem that brings clients (Startups, Small and Mid Size Companies) and partners (Solution Partners,  Experts and Investors) to a healthy steady growth mode.
Mission
Our K2MATCH Ecosystem  helps clients & partners who want to be in a healthy steady growth mode by matching the clients with carefully selected solution partners, experts and investors.
Business Ethics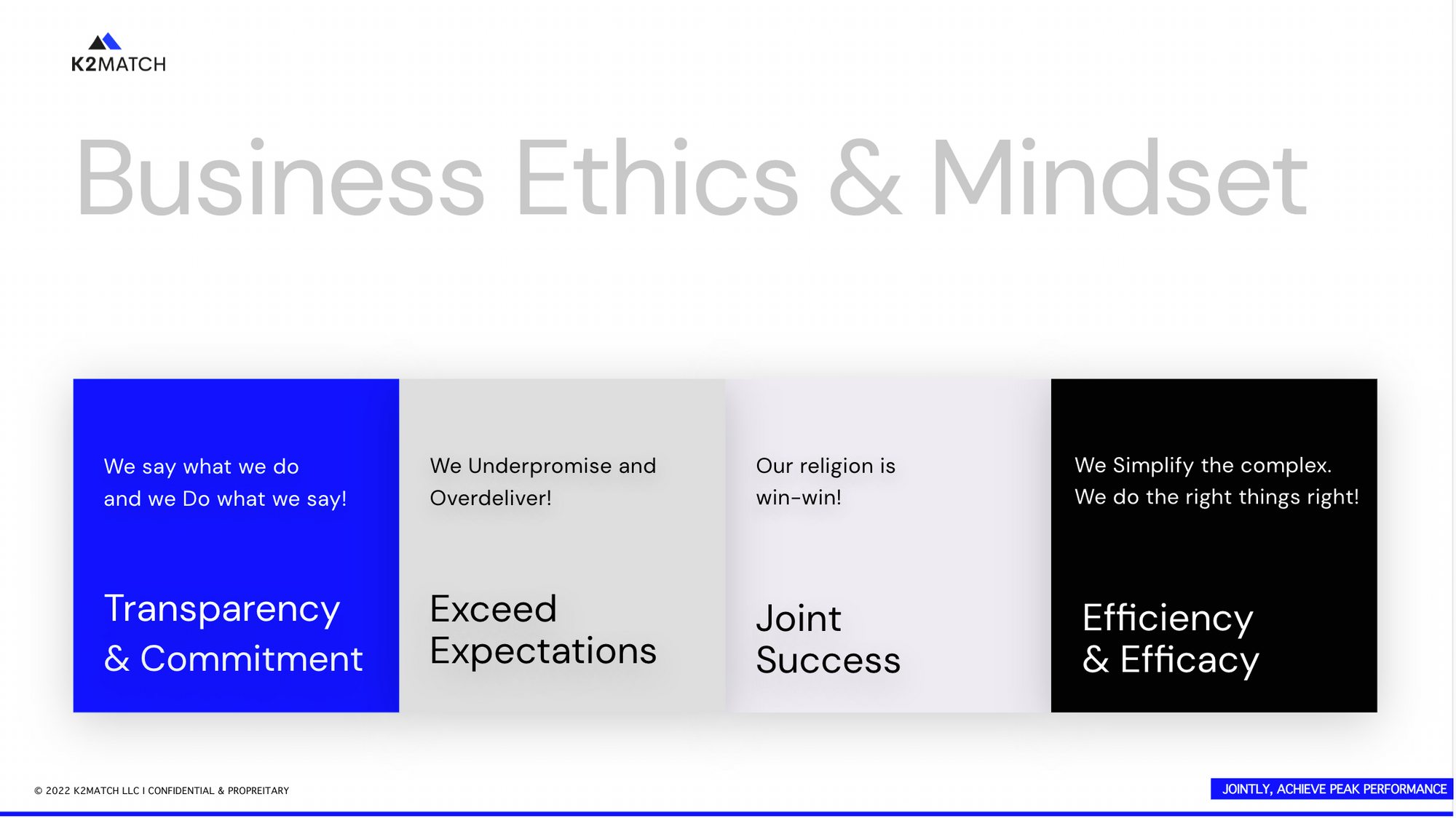 Besides a professional team, the right business ethics and mindset is the key to success. Therefore, all K2Match partners are carefully selected.
How K2MATCH supports their Community operationally on their current Situation?
Here is an example of how we support Startups on their Journey: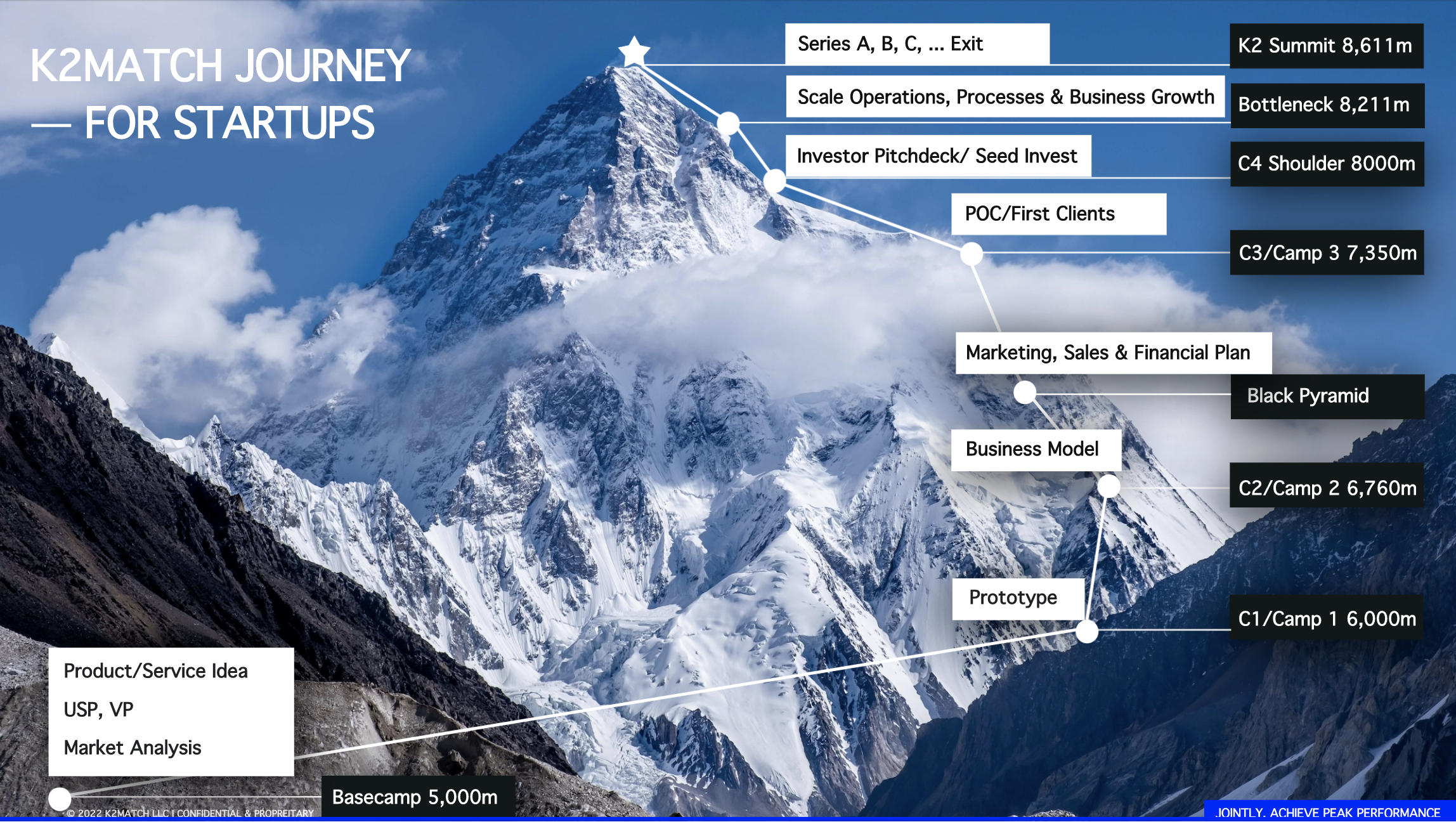 We work very closely with our startups & SMEs. The most important thing for us is a good, strong and long-term relationship with our community and partners. We take a lot of time to identify the specific problems and find the best solution from our network of leading professionals.
We work globally with the best experts in the most important fields for company development of Startups & SMEs to solve current issues, overcome risks and accelerate the Venture by staffing projects with the right experts or acquiring and hiring of the right talents.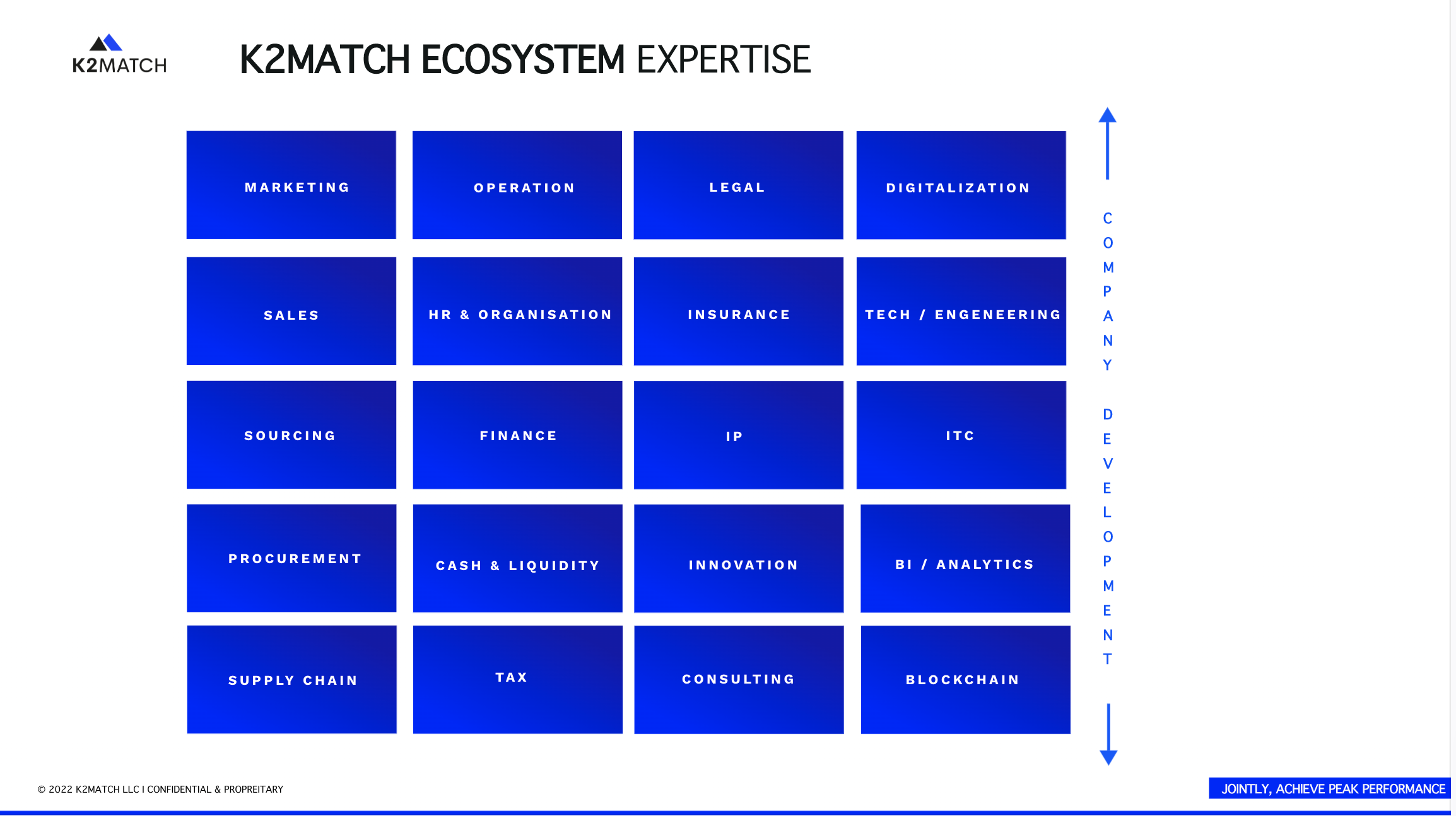 The K2MATCH Ecosystem offers a 360° in-depth expertise coverage, as a "à la carte" menu to help and accelerate our clients' development to the next stage.

Experts who have skills within our expertise fields are welcome to contact us and join the family.
How K2MATCH supports on Investments and Funding?
K2Match as Operational VC
For us at K2MATCH is not only about getting financed. We act rather like an operational VC bringing the right talents putting up their sleeves to get together to the top.
We jointly further develop our Ventures from Advisory, Expert and Talent Matching, the right Solutions Partners, the best possible Investor and further Potential Partnerships.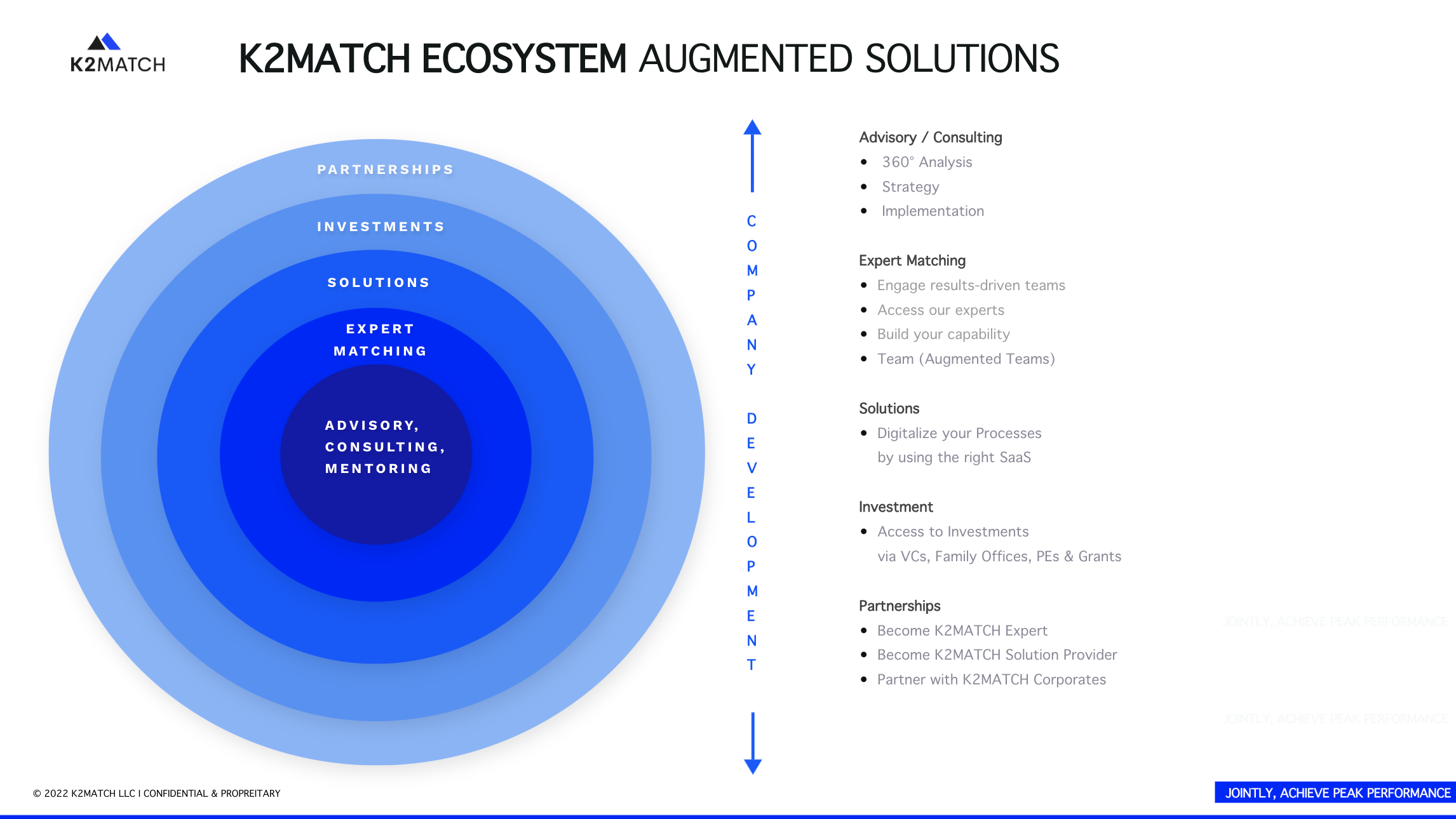 K2Match Investor Lounge
When it comes down to Investments we have a curated network of Family Offices, Business Angels, VCs & PEs, as well Opportunities to access Grants & Funds.
Investor Pitches (Pitch live in front of our investors)
K2Match Investor Platform (Upload your Pitch to be reviewed by our Investors)
Access the K2Match Ecosystem
Enjoying the experience? Get started to join the Family and grow with the K2MATCH Ecosystem.
The Article was provided by K2MATCH