Revolutionizing Healthcare: Unlocking the Future of MedTech Startups and Investor Synergy in Europe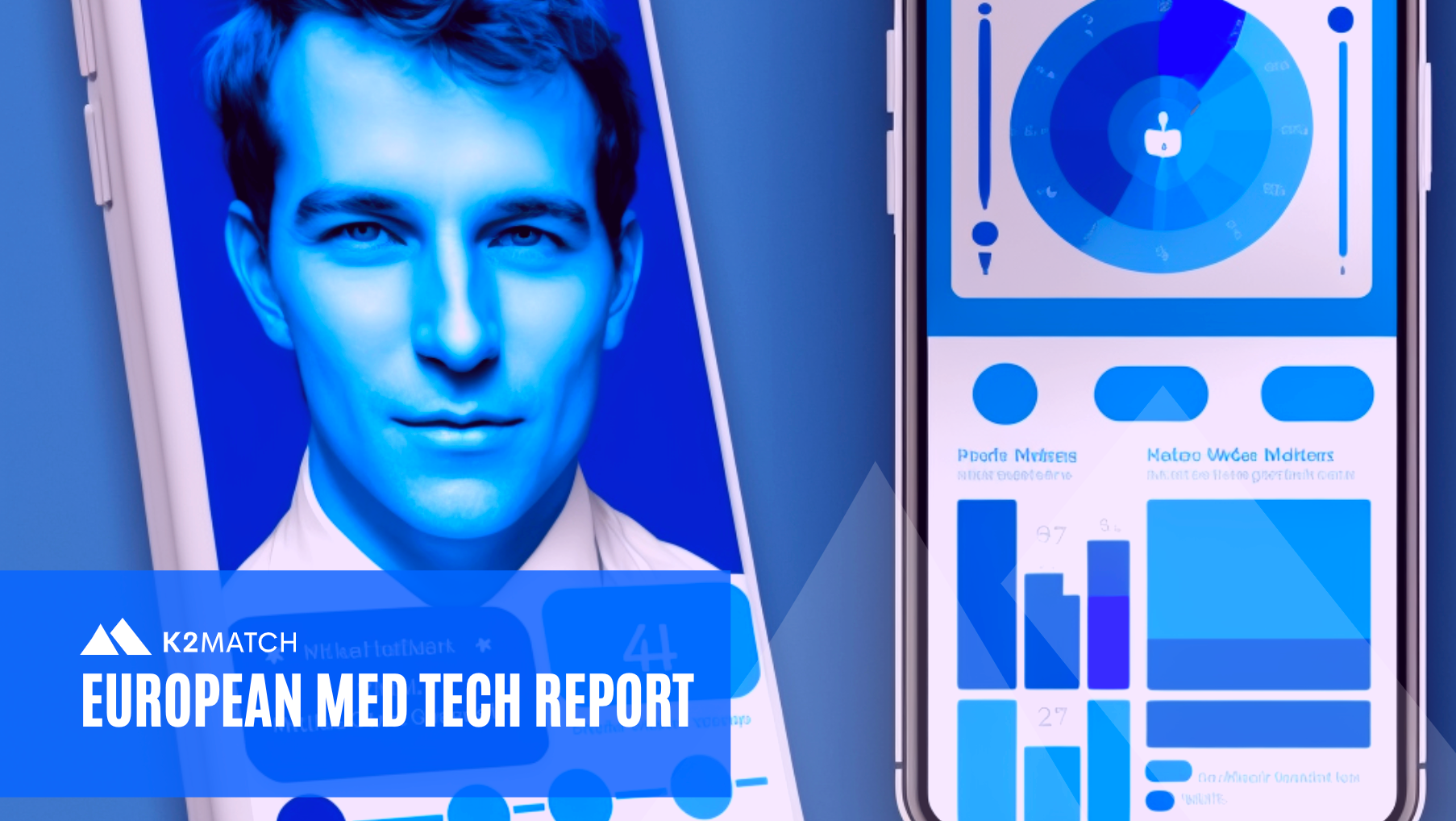 In the fast-paced world of healthcare innovation, MedTech startups and visionary investors stand on the precipice of transforming the medical landscape. "Revolutionizing Healthcare: Unlocking the Future of MedTech Startups and Investor Synergy in Europe" offers an exclusive deep dive into the vibrant ecosystem where groundbreaking ideas meet powerful funding opportunities. In this report, we explore the exciting prospects for both startups seeking to disrupt the healthcare sector and investors looking to back the next revolutionary technology.
For ambitious MedTech startups, this report serves as a roadmap to navigate the European investment landscape, providing essential insights to maximize your potential and accelerate your journey towards making a tangible impact. For savvy investors, the report unveils the latest trends, promising ventures, and market opportunities that are shaping the future of healthcare in Europe.In this article, we explore the trends, opportunities, challenges and market shaping the European MedTech industry, while highlighting leading startups and investors making waves in this space.

Trends:
Digital Health: Digital health solutions are becoming increasingly prevalent in Europe, driven by the need for remote patient monitoring, telemedicine, and efficient electronic health record management. Startups are focusing on mobile health applications, wearables, and artificial intelligence to enhance diagnostics, treatment plans, and patient care.
Personalized Medicine: Advances in genomics and data analytics are enabling more personalized and targeted therapies. Startups are leveraging these technologies to develop tailored treatments based on an individual's genetic makeup and disease characteristics.
Aging Population: With a growing aging population in Europe, there is a significant demand for technologies that address age-related health challenges. Startups are developing innovative solutions for chronic disease management, fall prevention, and remote care to improve the quality of life for older adults.
Opportunities:
Collaboration: The diverse European MedTech ecosystem encourages collaboration between startups, research institutions, and healthcare organizations. This facilitates knowledge exchange, innovation, and technology development.
Funding: Various funding sources, such as venture capital firms, angel investors, and government grants, are available for European MedTech companies. This provides startups with the financial resources to bring their innovative ideas to market.
Regulatory Landscape: The evolving European regulatory framework aims to streamline and harmonize the approval process for medical devices across the continent, fostering a more conducive environment for MedTech innovation.
Challenges:
Funding: Securing funding remains a challenge for many MedTech startups, as they must demonstrate the value and efficacy of their products to investors.
Regulatory Compliance: Navigating the complex regulatory processes in Europe can be time-consuming and costly for startups.
Market Penetration: Addressing the diverse needs of the European market and building strong partnerships can be challenging for MedTech startups seeking to expand their reach.
Market:
Market Size: The European MedTech market was valued at approximately €115 billion in 2019, making it the second-largest in the world after the United States. The market is expected to grow at a compound annual growth rate (CAGR) of around 4-5% in the coming years.
Number of Startups: There are over 27,000 MedTech companies in Europe, with the majority being small and medium-sized enterprises (SMEs). Approximately 95% of these companies have fewer than 50 employees, highlighting the importance of startups in the industry.
Investment Landscape: In 2020, European healthtech startups raised around €7.4 billion in funding, an increase of 51% compared to 2019. This upward trend is expected to continue as investors recognize the potential of the European MedTech sector.
Top Countries: Germany, France, and the United Kingdom lead the European MedTech market, with the highest number of startups and the largest share of investment. Other countries with significant MedTech ecosystems include the Netherlands, Switzerland, and Sweden.
Key Investment Areas: Digital health, diagnostics, and medical devices have been the primary focus areas for investors in the European MedTech sector. In recent years, there has also been a growing interest in personalized medicine, AI-driven solutions, and technologies catering to the aging population.
European Innovation Scoreboard: According to the 2021 European Innovation Scoreboard, Sweden, Finland, and Denmark are the top three most innovative countries in the region. This ranking takes into account various factors, including research and development investments, intellectual property rights, and the number of innovative companies.
10 promising MedTech startups in Europe that have the potential to become the next unicorns, thanks to their innovative solutions and rapidly growing market presence:
CMR Surgical (UK): A surgical robotics company developing the Versius system, a next-generation robotic surgical platform designed to make minimal access surgery more accessible and cost-effective.
HeartFlow (UK): A digital health company specializing in non-invasive, personalized cardiac diagnostics using advanced imaging and computational fluid dynamics.
Doctolib (France): A leading digital healthcare platform in Europe that connects patients and healthcare professionals, enabling online appointment booking, telemedicine consultations, and practice management.
KRY (Sweden): A telemedicine startup providing patients with easy access to healthcare professionals through video consultations, prescription management, and referrals.
Sophia Genetics (Switzerland): A data-driven medicine company that uses AI and genomics to support clinical decision-making and improve patient outcomes in oncology, hereditary disorders, and reproductive health.
Exo Imaging (France): A company developing a handheld ultrasound device that combines 3D imaging and AI to provide real-time, high-quality diagnostic images at the point of care.
NightBalance (Netherlands): A sleep apnea treatment company that developed the Sleep Position Trainer, a wearable device that encourages users to sleep in a healthier position, reducing sleep apnea symptoms.
Aidence (Netherlands): An AI-powered medical imaging startup focused on early detection of lung cancer using deep learning algorithms to analyze chest CT scans.
Brainomix (UK): A digital health company specializing in AI-driven medical imaging software that supports stroke diagnosis, treatment, and clinical decision-making.
MiNA Therapeutics (UK): A biotechnology company developing a new class of RNA-based medicines using its proprietary small activating RNA (saRNA) technology, with potential applications in cancer, genetic, and infectious diseases.
These MedTech startups showcase the incredible innovation and growth potential in the European healthcare sector. As they continue to expand and disrupt the industry, they could very well become the next unicorns in the European MedTech landscape.
10 prominent MedTech investors in Europe that are actively supporting and funding innovative healthcare startups:
Sofinnova Partners (France): A leading European venture capital firm investing in life sciences companies, including MedTech, biopharmaceuticals, and industrial biotechnology.
HealthCap (Sweden): A European venture capital firm specializing in life sciences investments, with a focus on MedTech, pharmaceuticals, and other healthcare sectors.
Gilde Healthcare Partners (Netherlands): A European venture capital firm investing in healthcare companies across various stages, with a focus on medical devices, digital health, and therapeutics.
Seventure Partners (France): A venture capital firm investing in life sciences and digital technologies, with a focus on medical devices, diagnostics, and digital health solutions.
Earlybird Venture Capital (Germany): An investment firm with a dedicated health technology fund, supporting innovative MedTech startups across Europe.
Seroba Life Sciences (Ireland): A venture capital firm specializing in life sciences investments, including medical devices, diagnostics, and digital health.
Forbion (Netherlands): A European life sciences venture capital firm investing in biopharmaceutical and MedTech companies in various stages of development.
M Ventures (Netherlands): The corporate venture capital arm of Merck KGaA, investing in early-stage life sciences companies, including MedTech, therapeutics, and digital health.
LSP (Life Sciences Partners) (Netherlands): A leading European life sciences investment firm with a focus on healthcare, including medical devices, diagnostics, and digital health.
BioGeneration Ventures (Netherlands): A venture capital firm dedicated to investing in early-stage life sciences companies, including MedTech, pharmaceuticals, and biotechnology.
These MedTech investors play a crucial role in shaping the European healthcare landscape by providing funding, resources, and expertise to help innovative startups bring their solutions to market and ultimately improve patient outcomes.
Conclusion:
The European MedTech landscape offers a wealth of opportunities for startups and investors alike. By staying abreast of the latest trends, addressing the unique challenges, and fostering strong collaborations, MedTech startups and investors can revolutionize healthcare across the continent, driving innovation and improving patient outcomes. As we continue to unlock the future of MedTech startups and investor synergy in Europe, the potential to transform lives and redefine healthcare is truly limitless.