At Just Talent, we don't take our clients' word for it! The clients normally talk about the 'symptoms'. Every project we undertake is done with proper 'diagnosis'. We find the root cause of the 'disease' and we solve it, using a variety of tools.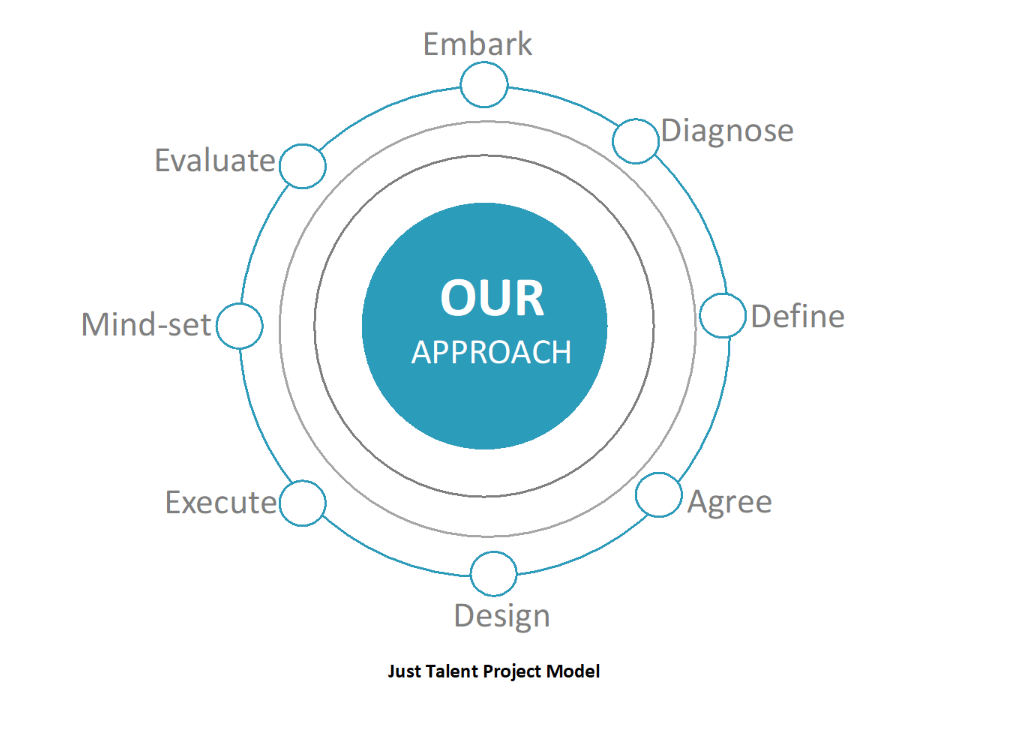 We never start a project without 'diagnosis'. We don't take our client's word for it! A diagnosis is required in order to pinpoint exactly the 'pain' areas. Once 'diagnosis' is complete and project scope agreed, we move on to execution. Every project we undertake is completely unique for this particular client. We don't 'copy and paste' projects. Every client is different.
You may quite rightly ask, how can an HR person help us with strategy? Well, one of the tools we use, to give you an example, we work directly with the first 'layer', the senior management, in a 5-day workshop, to draft the company strategy for the next 3 and 5 years. At the end of this workshop, not only you get a roadmap for success, but you also get a new culture. Changing the company's culture to one that is inclusive, fair, transparent, one where all stakeholders thrive.
We then drive the strategy down to the remaining layers. Change does not happen just by fixing one layer from your structure. Everything needs to be fixed. Everyone needs to buy into it, from your most senior to the most junior.
We work closely with HR to help drive a happy and transparent culture within the organization. We engage in different projects, such as Compensation and Benefits, Learning & Development, to name a few. This kind or projects bring structure withing the HR department.
We don't compromise on our values. We don't undertake any projects for the sake of it. If we sense that the company is not ready to take ownership, we politely decline!
Culture and structure drive results. This is what we have to offer in a very unique and unconventional way!
Articles and White Papers