EMBIO is creating the Future of Diagnostics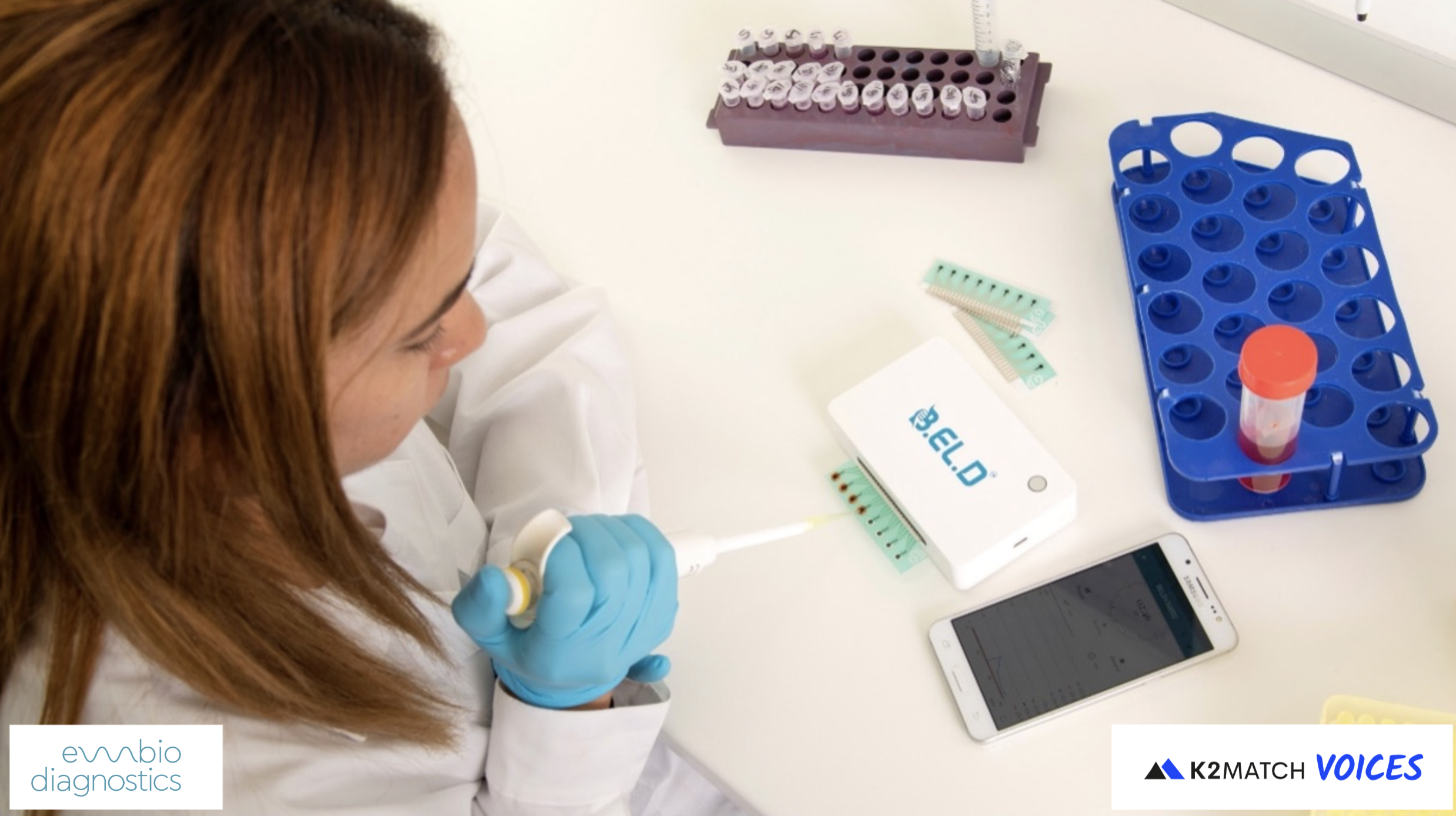 EMBIO Diagnostics (EMBIO) is a growing biotech company that designs and develops innovative, portable, biosensor-based digital devices for rapid diagnostics.
EMBIO is shaping the future of diagnostics with its strong in-house team of highly skilled scientists, building both hardware and software and combining it with proprietary complex AI enhanced algorithms and machine learning.
Our mission is "to deliver innovative & portable diagnostic tools, providing quick insights and information where, with the traditional methods, it used to take days to get results".
EMBIO product applications continuously expand into new business sectors as our innovative technology already has commercial uses in food safety, healthcare, water quality testing and research lab applications.
The journey begins with B.EL.D™ - one device, hundreds of applications. B.EL.D™ is an innovative portable device with powerful software supporting specific algorithms for every application, which provides swift results in just minutes directly to our app. It functions like a handy portable laboratory, allowing you to obtain quick results.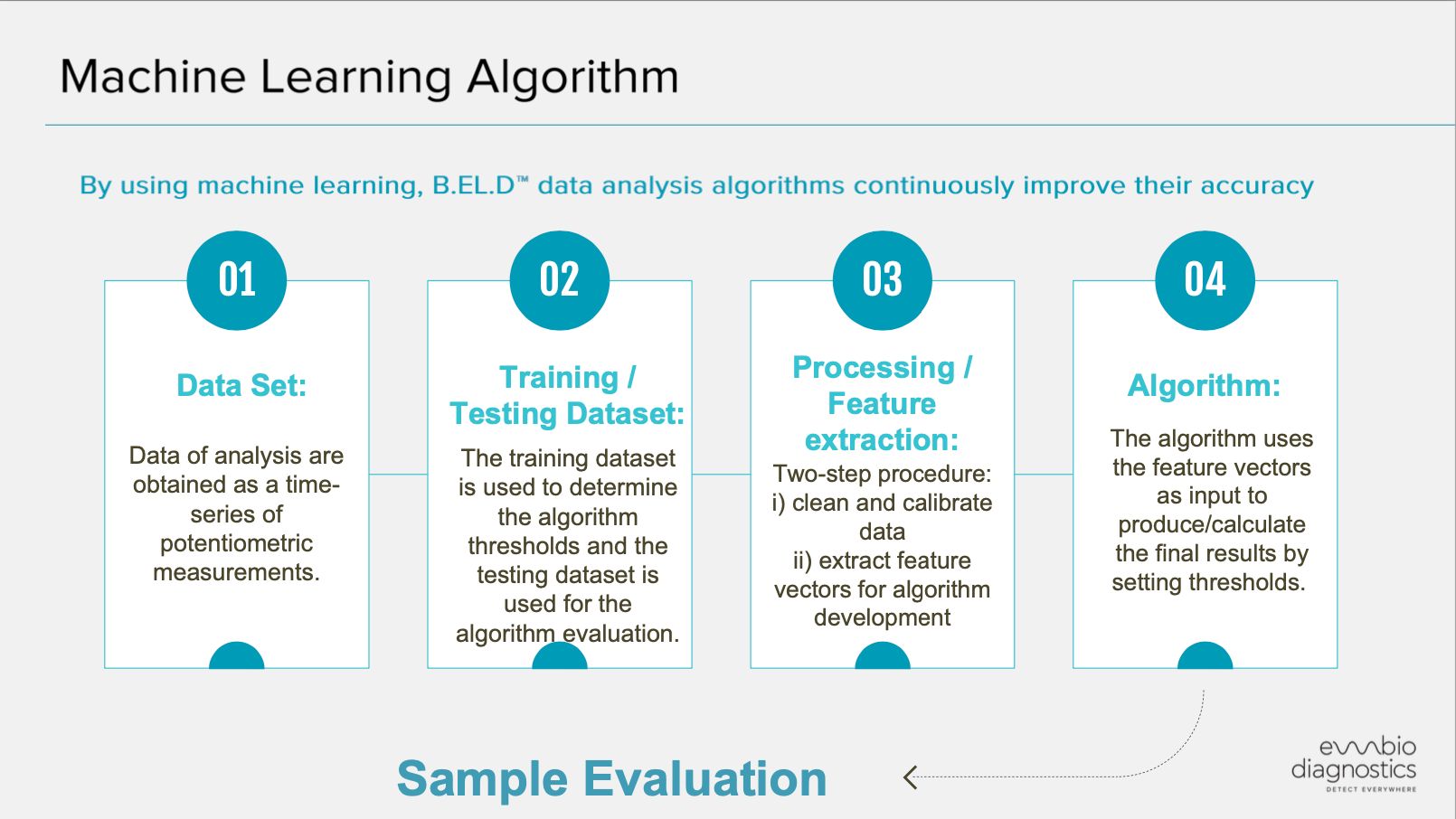 What Embio Diagnostic stands for
At EMBIO everything starts from the Team!
EMBIO co-founders came together sharing the vision to bring innovation into the food safety industry, by introducing novel diagnostic methods and devices over the norms of the industry at the time. Our team is constantly growing, enriched with highly qualified scientists, who embrace EMBIO's innovative & team friendly culture.
Where innovation is born
EMBIO Diagnostics has three laboratories at the office in Nicosia, Cyprus, designed and equipped to perform all scientific, technical, and robotic tasks related to all stages of medical device development: starting from an idea to proof of concept, prototyping and validating use.
EMBIO Diagnostics is ISO 13485:2016 certified for the design, manufacture, installation, and maintenance of medical devices and related services.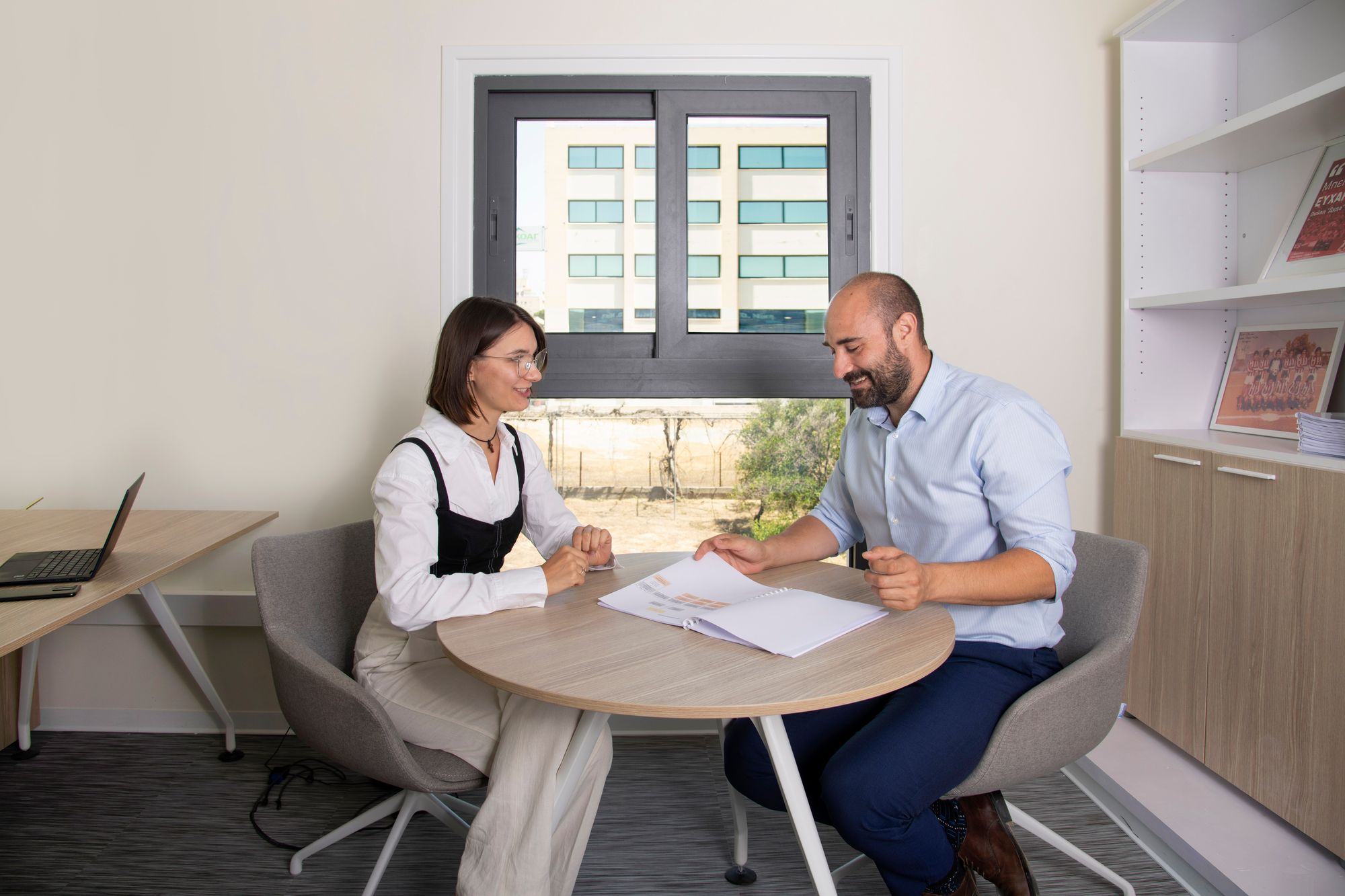 Current Status
Our world is moving fast and so are we! We never stop on achieved.
We are deep diving into new more challenging problems relating to global problems requiring fast, accurate monitoring and diagnostics.
Our scientist and engineer teams are working on several applications:
1. AirBELD for Indoor Air Quality (IAQ) monitoring. AirBELD is a small device with powerful sensors, using a proprietary algorithm.
AirBELD provides real-time deep understanding of indoor air pollutants, helps monitor and proactively sustain optimum IAQ.
AirBELD is the evolution of our COVID-19 air detection application, successfully tested during the pandemic in Nicosia General Hospital. AirBELD is much more than just an IAQ recording sensor kit.
2. B.EL.D™ Activated carbon filters testing. This novel testing method provides accurate and rapid information on the activated carbon condition.
Activated carbon filters are used in a variety of critical applications, including drinking water filtration, wastewater treatment, air purification, medical and chemical applications, purification of distilled beverages, and many more industrial applications.
Our test answers a long-time industry request on activated carbon monitoring
3. Ebola and cholera spread via water is one of the main problems authorities must deal with in African countries. The fatality rate from Ebola and cholera is high. Our scientific team is developing a cholera and Ebola detection kit which is fast, low cost, portable, and accurate. The detection of these two deadly viruses, Ebola and Cholera, shall be done in minutes. Data is sent to the cloud and is accessed via our platform or our mobile app.
The corporate deck is exclusive to K2Match, to get more informations please get in contact with the K2Match team.