Discovering Your Perfect Match: Finding the Ideal Business Angel Partner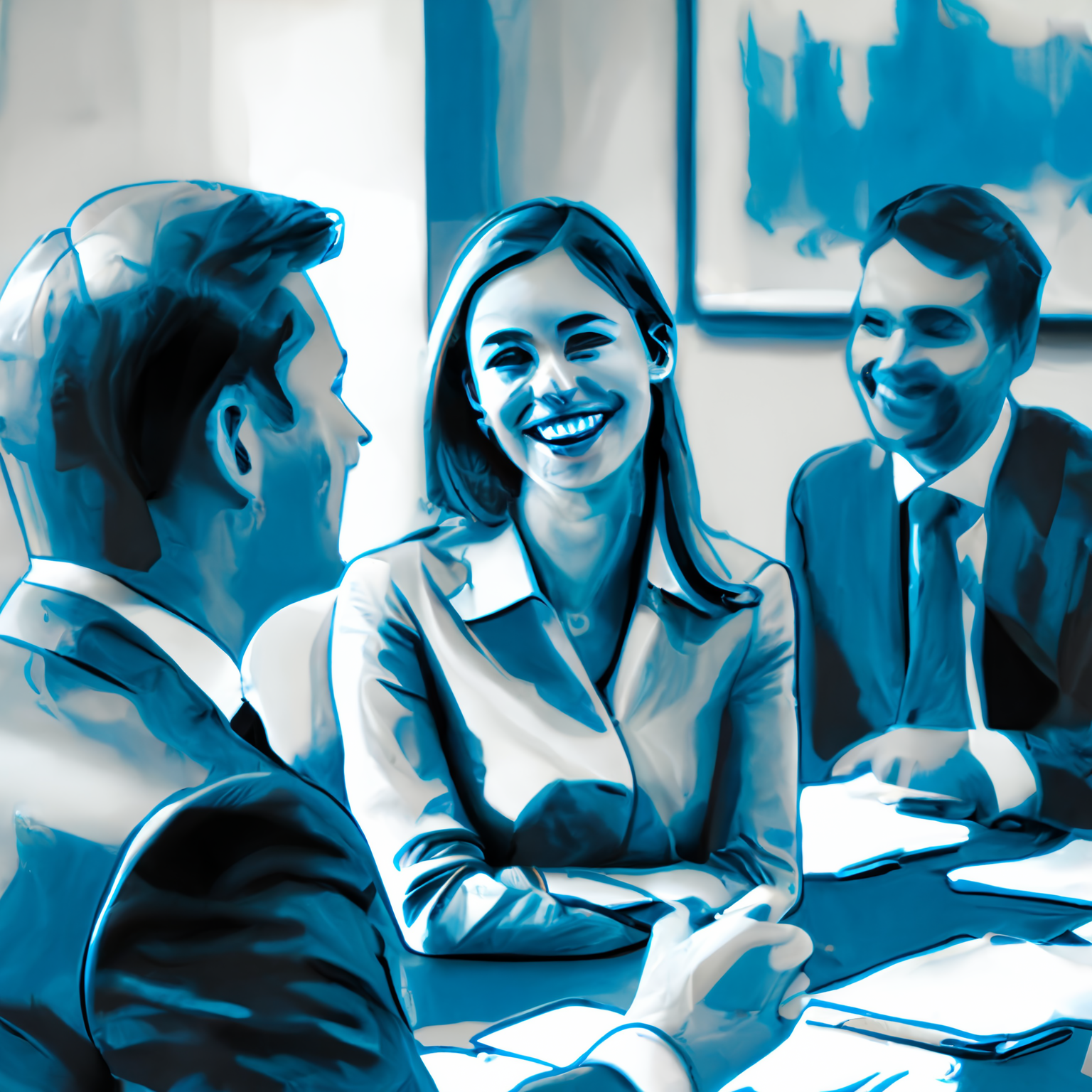 Navigating the thrilling yet challenging world of startups, entrepreneurs often find themselves seeking the guidance and support of a business angel who can propel their venture to new heights. The search for the perfect investor can feel like an overwhelming quest, with each potential partner offering a unique blend of expertise, financial resources, and vision.
As a founder, it's crucial to identify the qualities and attributes that will best complement your startup's needs and aspirations. Looking beyond financial backing, consider investors who share your passion, understand your industry, and have a track record of nurturing successful ventures.
Prioritize business angels who offer strategic connections and can open doors to new opportunities, as well as those with a wealth of experience and a mentoring spirit, keen on fostering your personal and professional growth.
Remember, finding the right business angel is about more than just funding; it's about forging a long-term partnership that will empower your startup to navigate the complexities of the entrepreneurial landscape and ultimately soar to success. Embark on this journey with optimism, determination, and a clear vision of the qualities your ideal business angel should possess.
When searching for investors, finding the right business angels can make a significant difference in the growth and success of your startup. Here are ten types of great business angels to consider partnering with:
The Industry Expert: This type of investor has extensive knowledge and experience in your specific industry, which can be invaluable for your startup. They can provide targeted advice, insights, and connections, helping you navigate the market and make informed decisions.
The Strategic Connector: This investor has an extensive network of contacts across various industries and can facilitate introductions to potential partners, customers, and other investors. Their connections can help accelerate your startup's growth and open up new opportunities.
The Mentor: A mentor angel investor not only provides capital but also offers guidance, support, and coaching. They genuinely care about your personal and professional growth and are dedicated to helping you develop as an entrepreneur.
The Visionary: This type of investor shares your long-term vision and is committed to supporting your startup's growth over time. They understand the importance of patience in the entrepreneurial journey and are willing to back your venture through its various stages.
The Pragmatic Advisor: A pragmatic advisor has a wealth of experience in business management, operations, and strategy. They can offer practical advice and help you refine your business model, optimize processes, and navigate challenges.
The Value-Adding Angel: This investor actively contributes to your startup beyond just financial support. They may provide resources, expertise, or other value-added services that can help your business scale and succeed.
The Balanced Risk-Taker: A great business angel understands the balance between risk and reward. They encourage calculated risks that drive growth while maintaining a realistic approach to the challenges and uncertainties inherent in building a startup.
The Financially Patient Angel: This type of investor understands that building a successful startup takes time and that financial returns may not be immediate. They are willing to provide long-term support and maintain realistic expectations when it comes to financial outcomes and timelines.
The Capital-Efficient Angel: This investor appreciates the importance of capital efficiency in growing a startup. They encourage prudent spending and resource allocation, helping you make the most of your available funds while minimizing unnecessary expenses. Their financial guidance can lead to a more sustainable business model.
The Follow-on Funder: A follow-on funder is prepared to invest in subsequent funding rounds as your startup grows and requires additional capital. Their ongoing financial support can help you navigate the ups and downs of your entrepreneurial journey and provide a sense of stability and reassurance.
By carefully considering these financial attitudes in potential business angels, you can find investors who align with your startup's financial needs and objectives, contributing positively to your company's growth and long-term success.
Conclusion
To find the right business angels for your startup, consider your specific needs, objectives, and industry focus. Look for investors who complement your strengths, share your vision, and can provide the resources, mentorship, and connections that will help your startup thrive.
---
30 European Business Angels worthy to have a look at:
Taavet Hinrikus - Co-founder of TransferWise (now Wise), invested in Bolt and Zego
Xavier Niel - Founder of Free and Iliad, invested in Kima Ventures and Deezer
Brent Hoberman - Co-founder of Lastminute.com, Founders Factory, and Firstminute Capital, invested in Made.com and Karakuri
Neil Rimer - Co-founder of Index Ventures, invested in Skype and Deliveroo
Daniel Ek - Co-founder and CEO of Spotify, invested in HJN Technologies and Praktikertjänst
Klaus Hommels - Founder of Lakestar, invested in Spotify, King, and Facebook
Robin Klein - Co-founder of The Accelerator Group, invested in TransferWise and Zoopla
Sherry Coutu - Angel investor in companies like LoveFilm, LinkedIn, and DueDil
Saul Klein - Co-founder of Seedcamp and investor in companies like Chartbeat and Zoopla
Stefan Glaenzer - Co-founder of Passion Capital, invested in companies like Mendeley and CarThrottle
Jos White - Co-founder of Notion Capital, invested in companies like Currencycloud and GoCardless
Pär-Jörgen Pärson - General Partner at Northzone, invested in Spotify and iZettle
Christophe Maire - Founder of Atlantic Labs, invested in SoundCloud and EyeEm
Alex Chesterman - Founder of Zoopla and Cazoo, invested in companies like Graze and SportPursuit
Hussein Kanji - Co-founder of Hoxton Ventures, invested in companies like Deliveroo and Darktrace
Reshma Sohoni - Co-founder of Seedcamp, invested in companies like UiPath and Revolut
Carlos Eduardo Espinal - Partner at Seedcamp, invested in companies like TransferWise and UiPath
Sonali De Rycker - General Partner at Accel, invested in companies like Spotify and Avito
Riccardo Zacconi - Co-founder of King, invested in companies like Home24 and Cortilia
Niklas Zennström - Co-founder of Skype and Atomico, invested in companies like Supercell and Klarna
Lars Hinrichs - Founder of XING and Cinco Capital, invested in companies like Senic and Wunderlist
Errol Damelin - Founder of Wonga, invested in companies like Purplebricks and Curve
Jacques-Antoine Granjon - Founder of Vente-Privee, invested in companies like MADE.com and Le Petit Ballon
Zohar Levkovitz - Co-founder of Amobee, invested in companies like StoreDot and Magisto
Eileen Burbidge - Co-founder of Passion Capital, invested in companies like Monzo and GoCardless
Jean-David Blanc - Co-founder of AlloCiné, invested in companies like Meero and Lendix
Loïc Le Meur - Co-founder of LeWeb, invested in companies like LinkedIn and LendingClub
Fabrice Grinda - Serial entrepreneur and investor, invested in companies like Alibaba and Delivery Hero
Filip Dames - Co-founder of Cherry Ventures, invested in companies like FlixBus and Auto1 Group
Oleg Tscheltzoff - Co-founder of Fotolia, invested in companies like Meero and Algolia